The bathroom is more than simply a functional space. It offers you a haven away from the other parts of the house. Shouldn't it be luxurious? The Onyx Collection of bathroom products can make it so!
Compelling Reasons To Choose The Onyx Collection
Here are 10 reasons why you should choose the Onyx Collection for your bathroom remodeling project…
#1 High-Quality Construction
The materials offered by The Onyx Collection are superior to the surfaces that other companies sell. Not all solid surfaces have similar manufacturing! The Onyx Collection employs different components than other producers, and that's the main distinction.
Alumina trihydrate is the primary component of the Onyx Collection's solid surfaces. Due to its endurance, this substance is frequently utilized in the plastic of automobiles and roofing materials. A formaldehyde-free polymer resin is the other component employed in the products. It has a pleasing finish and is flexible in design. You receive a solid surface product cast in a cultured marble mold, giving you a stone-like feel and appearance ideal for the long-awaited bathroom redo.
#2 Perfection In Product Selection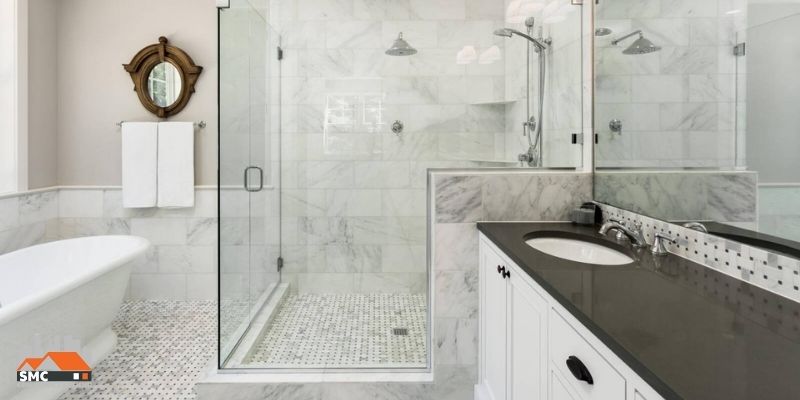 The Onyx Collection provides standard and bespoke choices across the entire product line. It allows customers to select from a wide array of designs and solutions. With the option to select from more than 70 conventional shower base pans, wall panels, and shower doors, you have almost endless creative options for how you want your bathroom to appear and feel. Additionally, there are a variety of sizes and styles available for vanity tops for bathroom sinks.
The Onyx Collection may provide you with new options for tub surrounds, including trim, decking, and accessories. You have the option of matte or gloss finishes. Each new option comes in a variety of textures and colors. The Onyx Collection is one of the largest collections to pick everything you need for your bathroom makeover because of the variety of goods it offers. Because there are so many options, you can design your bathroom precisely as you want. It enables you to realize that unique bathroom vision you've been wanting!
#3 Lifetime Warranty
The Onyx Collection gives a lifetime warranty to all customers. Because the items in this collection are durable, they come with lifetime guarantees. The manufacturer will repair any defective items you purchase from the Onyx Collection at no cost. They will reimburse you for your purchase if necessary. Your bathroom will be able to withstand the test of time thanks to the Onyx Collection, a brand that will give you complete peace of mind about that.
#4 There Is No Grout
The Onyx Collection is one of the greatest brands to pick if you want to add style to your bathroom makeover. Grout lines are unnecessary since the bathroom accessories are solid surfaces, giving your bathroom a cleaner, more modern appearance. Because there is no grouting, they are also far more hygienic, requiring less washing and scrubbing in your bathroom. Your bathroom will not only have a lovely, sturdy surface to work with, but it will also be easy to maintain and clean.
#5 The Onyx Collection Accessories Do Not Require High Maintenance
You should clean the solid surface of onyx with non-abrasive household products. Every time you clean it, you should also use a protective polishing product. You can employ effective white vinegar and water to clean solid surfaces and remove residues.
#6 New And Innovative Designs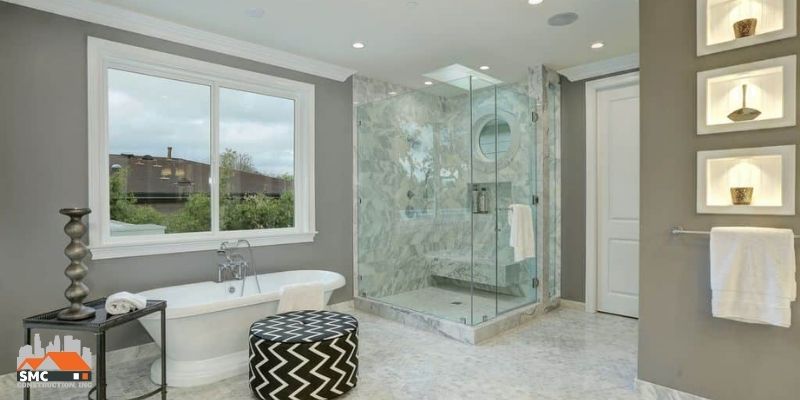 If you are looking for sleek and luxurious bathrooms, choose the Onyx Collection. You can transform your traditional bathrooms into something you have been dreaming of; The Onyx Collection will assist you in achieving that cohesive appearance in your bathroom, and you may do it from floor to ceiling with the goods offered.
#7 Easy Accessibility
The Onyx Collection takes pride in its ability to deliver accessible items. What's available? Well, there are appropriate grab bars, shower chairs, and slip-resistant base pans. Accessible options will assist you in safeguarding your health as you age.
#8 Fast Delivery
One of the best things about working with the Onyx Collection is that you can swiftly make changes after taking a thorough inventory of the existing bathroom fixtures. Even though the Onyx Collection's delivery timeframes are quicker than other manufacturers, lead times for bespoke goods can occasionally be a bit longer. You may complete your bathroom renovation more quickly than you anticipated. You should use the best products to make it easier for you to work efficiently.
#9 Easy And Simple Installation Process
There is no requirement to place individual tiles. These things slow down the installation work. The professionals will fix solid surfaces and install everything smoothly. The bathroom renovation will be complete within a couple of days without any inconveniences. If you choose the best materials and sturdy surfaces while remodeling your bathroom, everything will be done without hassle.
#10 Great Customer Service
When you have any questions concerning the Onyx Collection, expect outstanding customer service. The brand's sterling reputation must be upheld.
Summary:
If you want to have luxurious Onyx Collection products installed in your bathroom, contact SMC Construction. SMC Construction is located in Spring Lake Park, MN, and the phone number is 763-400-0251.