Any home improvement or remodeling project may appear challenging to the homeowner. A bathroom, in particular, may be challenging since it has to be both peaceful and practical. Many people want their bathrooms to seem luxurious. When remodeling a bathroom, you have multiple options. A great option these days is to get an Onyx shower from the Onyx Collection.
What Do You Mean By Onyx?
Onyx refers to a substance made of a solid surface. The essential purpose of onyx is to provide appealing aesthetics to the bathroom. The product is comparable to Corian, but onyx has a proprietary mix that makes it incredibly resistant to hard water, which is frequently an issue for bathroom surfaces.
Shower pans, shower wall surrounds and vanity tops embrace onyx.
The Onyx Collection includes tub-to-shower conversions, slabs, fireplace hearths, shower bases, shower pans, lavatories, trims, tub surrounds, chairs, and other shower accessories.
The shower base is one of the most popular Onyx Collection items. Most bathroom installers rely on this shower base for its durability and strength. Every Onyx shower base is heavier than typical competitors, weighing between 100 and 200 pounds depending on size.
If anything fails, no matter how long you've owned it, you may get it replaced for free or totally reimbursed thanks to a lifetime warranty.
Here are three key reasons why people appreciate this collection..
#1 You Can Customize Onyx Showers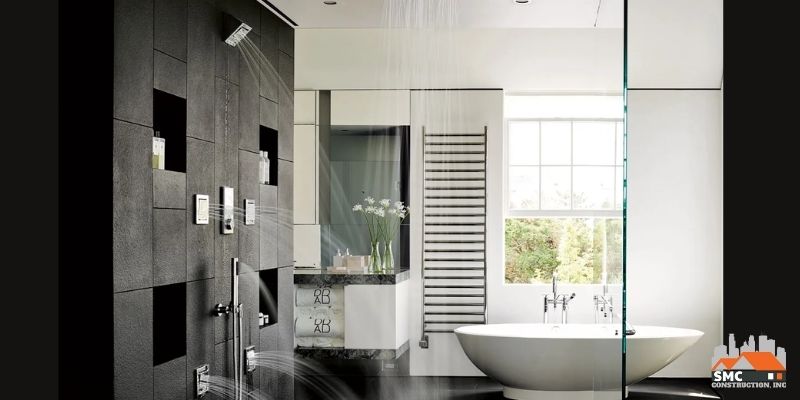 You can adjust the Onyx brand to your exact specifications for any bathroom. The sheer number of possibilities available in the Onyx Collection is one of its best features.
If your budget is modest, you can easily incorporate a portion of the collection into your current bathroom. Or you may totally gut your bathroom and have it renovated with products from this collection, so everything fits flawlessly.
#2 Onyx Offers High Accessibility
If you have young children, elderly parents, or are becoming older yourself, then accessibility is a crucial factor. Always consider accessibility while remodeling a bathroom. You require comfort and convenience in your bathroom.
When selecting a shower tray, there are alternatives with low-profile and even sloped curbs to make stepping in and out quite simple. Onyx, though, offers grab bars and shower benches to complement your shower walls. It makes the shower more accessible to those with limited mobility without sacrificing beauty or a perfect finish.
#3 Onyx Showers Offer Elegance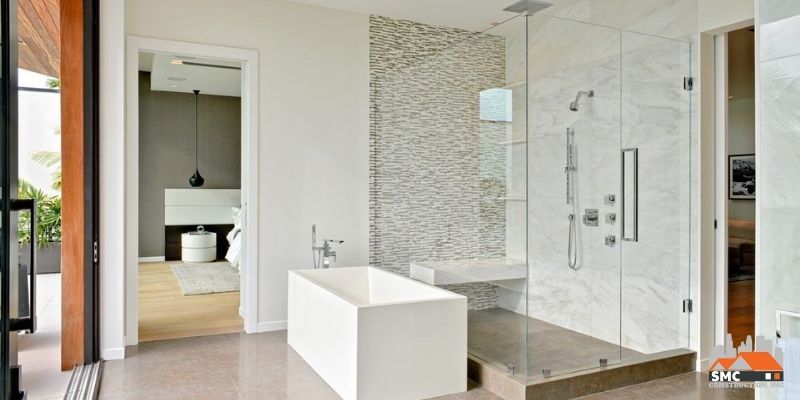 It's classy. It is simple to design a bathroom that feels sophisticated with a variety of finishes because the Onyx Collection has something for every bathroom area to keep everything complementing and appealing. To ensure an elegant look in the bathroom, you can add exquisite touches with ease. For instance, use a set of opulent stairs leading into the tub with an onyx tub deck. The Onyx Collection offers multiple accessories and it is simple to customize every aspect of your bathroom, keeping everything coordinated, fashionable and exquisite.
Summary:
Thinking about learning more about the Onyx Collection? Wondering if it's time for an Onyx shower in your bathroom(s)? SMC Construction is located in Spring Lake Park, MN, and the phone number is 763-400-0251. Call SMC Construction to discuss Onyx products.