SMC Construction installs items from the Onyx collection in bathrooms in Minnesota. The Onyx collection started in 1985 and has a proven reputation of being a top producer of solid surface bathroom items.
You should update your old bathroom with high-end items available from Onyx! Here are 4 compelling reasons to do so…
#1 Outstanding Construction
The materials offered by Onyx are superior to the surfaces that other companies offer; Not all solid surfaces are made equal, as you may already be aware. The Onyx collection employs different ingredients than other producers, and that's the main difference. Alumina trihydrate serves as the primary component of the Onyx collection's solid surfaces. Due to its endurance, this substance is frequently utilized in the plastic of automobiles and in roofing materials. A formaldehyde-free polymer resin is the other component employed in the materials. It has a good-looking finish and is flexible in design. The final outcome? You receive a solid surface product that is cast in a cultured marble mold, giving you a stone-like feel and appearance that is ideal for the long-awaited bathroom redo!
#2 Wide Range Of Product Options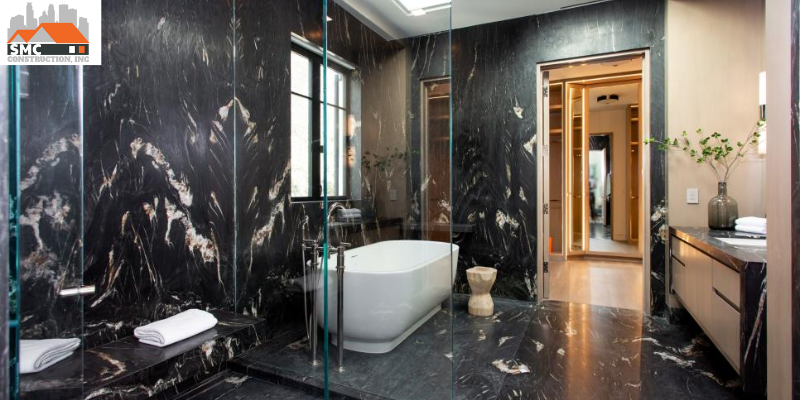 The Onyx collection can provide both standard and customized options across the entire product line, allowing customers to select from a wide array of styles and solutions. With the option to select from more than 70 conventional shower base pans, wall panels and shower doors, you have virtually endless creative options for how you want your bathroom to appear and feel. Additionally, there are a huge variety of sizes and styles available for vanity tops for bathroom sinks.
The Onyx collection can provide you with new options for tub surrounds, including trim, decks and accessories. You have the option of matte or gloss finishes, and each option comes in a variety of textures and colors. Because there are so many options, you can customize your bathroom precisely how you want– this enables you to realize that unique bathroom vision you've been dreaming of!
#3 Low Maintenance
Speaking of simple upkeep, onyx solid surfaces are some of the simplest and least expensive to maintain. Solid surfaces can be safely cleaned using non-abrasive household products.
Every time you clean onyx, you should also use a protective polishing product. For these solid surfaces, white vinegar and water can easily remove residues.
#4 Design Continuity
Onyx's absence of grouting results in cleaner, smoother lines. The appropriate finishing touches can help tie the entire bathroom together, design-wise– think of stunningly modern baseboards and distinctive crown molding. You can design the bathroom of your dreams by including matching towel bars, toilet paper holders, robe hooks and other accessories. Everything will depend on the consistent design you get from the Onyx collection. Go for that unified look in your bathroom– from floor to ceiling.
Summary:
Want to remodel your bathroom with items from Onyx, but you could use some help with designing the new look and feel of it? SMC Construction can help with expert guidance and the ability to find the materials you are seeking, as well as installing them. For more information about Onyx bathrooms, please call SMC Construction of Spring Lake Park, Minnesota, at 763-400-0251.