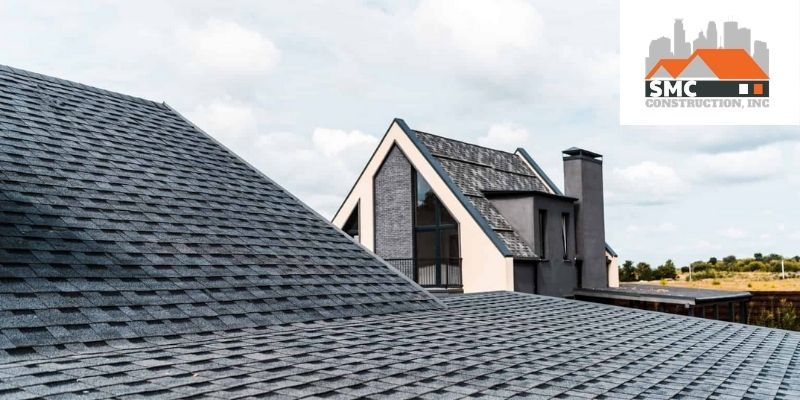 Roofs are a vital yet often the most ignored part of our homes. Maybe because it is a part of our homes that we see only a portion of on a regular basis. All of us have been guilty of putting off roof maintenance or renovations until the roof sustains heavy and possibly costly damages. Although this lack of concern is not intentional, it is still the responsibility of all householders to ensure that their roofs are in good condition. Even if your roof is in good condition, you should still consider going for a roof remodeling. There has been a multitude of changes in both construction styles and roofing materials, which have led to increased safety of roof systems.
So, it might be time for you to consider a roof remodeling for the reasons outlined below.
1. Worn Out/Visibly Damaged Roofs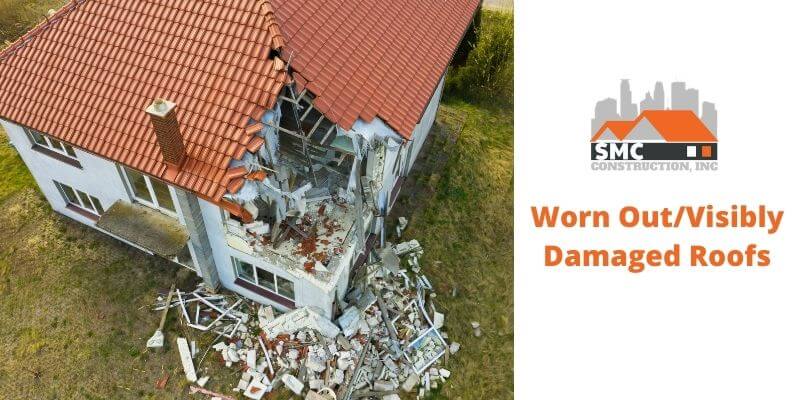 The primary reason for deciding to get your roof remodeled is due to your roof getting partially or extensively damaged. The damage could be in one portion or spread throughout the roof. Even if only part of the roof has been damaged, you should still consider a complete roof remodeling as the undamaged part could have been weakened. The undamaged part may soon start exhibiting signs of damages resulting in additional expenditures. Roof damages such as warped, curled, or missing shingles. Growth of mold or mildew, debris in the gutters, cracks, and fissures near the chimney flashing are all some major red flags that your home needs extensive roof remodeling. From a safety perspective also, it is highly necessary to be on top of roof maintenance and roof repairs.
2. Increased Home Value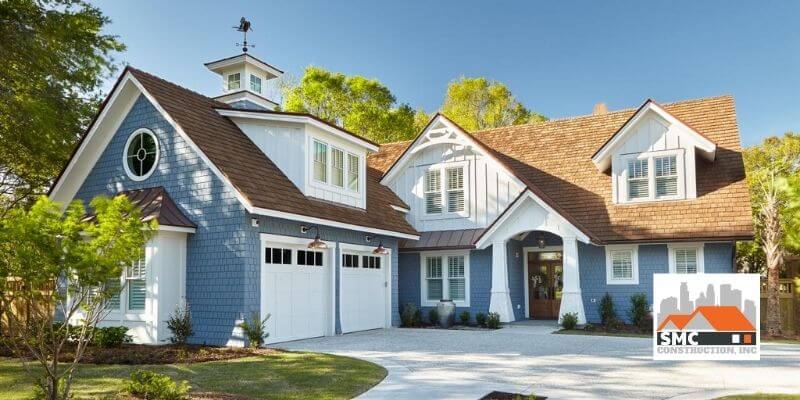 Whether you plan to put up your home for sale in the coming times or you intend to mortgage your house for any financial reasons. Maybe you intend to get your home value evaluated for insurance or tax purposes; roof remodeling might be a good choice for you. The roof is a vital component in homes. The well-being of the residents depends on the condition of the roof. Even for maintaining the structural integrity of the house, it is essential that the roof should be in a well-maintained condition. Even for enhancing the curb appeal, a significant aspect that impacts a home's valuation, your roof in good repairs is crucial. Apart from this, a damaged or improperly maintained roof could result in issues with regards to obtaining fire or safety inspection clearance.
3. Prevent Weather Damage
It does not matter whether you are a first-time homeowner or someone who has lived in the same house for a decade, one common mistake regarding roof maintenance. The mistake is to carry out repairs and remodeling after a weather disaster has struck and the roof has been on the receiving end of the storm, hurricane, hailstorm, or any other weather-related damages. Now it is true that in most cases if you have good home insurance coverage, then the cost of the repairs is taken care of by the insurance compensation. Still, from a practical and financial viewpoint, it is not beneficial. Practically speaking, there is going to be an abrupt disturbance in your and your family's lives during the repairs. You may even end up spending more to get it done faster. Similarly, financially, each claim for insurance is going to drive up your monthly/annual premiums for availing cover. This increase, in the long run, is bound to be costly. Better to get your roof properly remodeled to withstand powerful winds and severe rains.
4. Attic/Basement renovation
Many times people consider getting their attic or their basement renovated. They generally want to increase the usable space within their homes by converting the attic/basement into an additional bedroom or study or game room. What a lot of people fail to consider is how roof remodeling can impact and enhance these interior changes. In the case of the attic, both for safety and aesthetic appeal roof remodel becomes necessary. You do not want your newly converted attic space to suffer from water damages or mildew problems. Also, during roof remodel, you can get bigger skylights installed to let in more natural light. The skylight also acts as a beautiful decor element to your attic rooms. Similarly, when it is the case of basement remodel, a well-maintained roof will prevent problems of water damage and help maintain the structural integrity. When you get your roof remodeled, you can have a more efficient gutter system installed this will ensure that the basement areas of your home are adequately protected.
5. Energy Efficient Roofs
A new development in roof systems is energy-efficient roofs. These roofs are also referred to as "Cool roofs" These roofs incorporate a range of technological developments to bring about a considerable reduction in your home's energy requirements and thereby a reduction in your energy bills. The basic concept of a cool roof is fairly simple. These new-age roofing materials have been designed to reflect more light and absorb less heat in comparison to our conventional or standard roofs. There are two main categories of light reflecting material used in roofs. First is light reflecting paints. These are paints contain special solar reflective pigments. These paints are more viscous than usual paints used to cover shingles. They offer protection from the sun's ultra-violet rays and are also fairly long-lasting. The other material the solar reflective shingles. These work on a similar principle of reduced heat absorption by reflecting the sun's rays to a large extent. Getting your roof remodeled with these materials would ensure that during the summer months, your home is considerably cooler. For instance, a study found that a conventional or dark-colored roof generally heats up to 150°F or more in the summer months; whereas, a home with a cool roof would heat up to only 100°F even under the same conditions. Thus not only your home remains cooler, but you also reduce your energy consumption and money by reducing the usage of air conditioning.
Summary
After going through this article, you would have a better understanding of why a roof remodeling might be necessary. And also in which ways a simple roof remodel can enhance your home's aesthetic appeal, offer better structural integrity, and also help reduce your energy expenses. Do ensure that you hire reputed and experienced roofing contractors. Hiring a reputed construction firm ensures that there are no unnecessary cost overruns, and you get assured quality roof remodeling.