Perhaps it's time to reevaluate your surroundings if your current bathroom design doesn't convey the vision you have for the room.
Here are some bathroom remodeling tips. You can use these tips to improve the look and feel of your bathroom…
#1 Add Plants
If your bathroom has room, you might want to consider adding some plants for some added cheerfulness. Ideally, add some little plants around the sink area to make your bathroom look soft and comfortable. Plants have a certain uplifting energy that can quickly improve your mood and give you a spa-like experience at home. Since bathrooms typically don't get much natural light, look for plants that don't need a lot of sunlight all day. If your bathroom doesn't get enough natural light, you can also use fake or artificial plants of your choice.
#2 Differentiate Wet & Dry Areas
Wet and dry areas are typically separated in bathrooms. The shower area is in the wet zone, and in some smaller bathrooms, the toilet and shower are placed close together. You can divide this area from the sink area if you have a large bathroom with a separate shower away from the dry space.
#3 Cover The Bathroom Surface With Tiles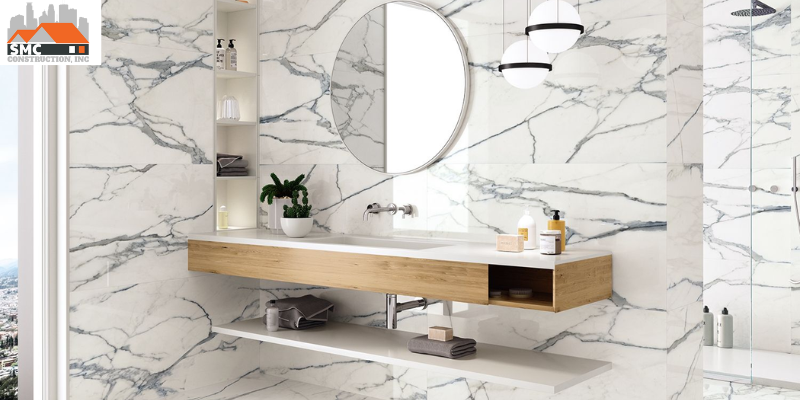 The practice of tiling a full wall was not particularly popular until a few years ago. In this scenario, the bathroom walls would be painted in addition to using tiles. The current tendency, however, is to tile the entire wall because it is not only practical and easy to maintain but also gives the walls a seamless appearance.
#4 The Definition Of Utility & Style In Flooring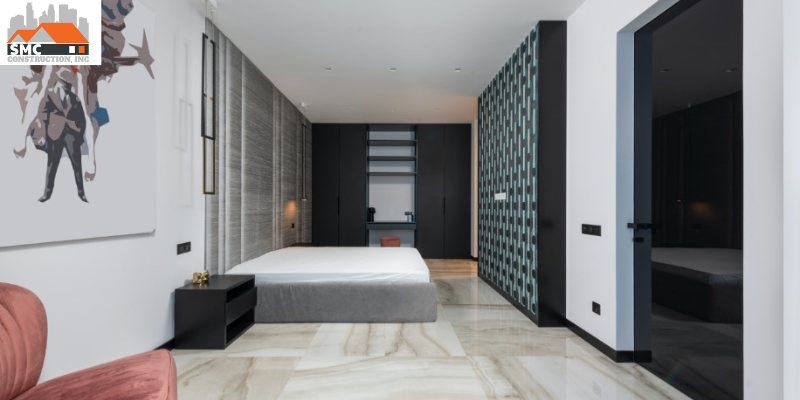 Flooring is crucial when remodeling bathrooms, especially if you have young children or senior family members.
Never choose glossy tiles over those with a matte appearance. Another thing to keep in mind is that bathrooms are where germs spread the fastest, but you can also use germ-free tiles, which instantly kill 99.9% of bacteria that cause germs.
The best approach to give your bathroom a seamless appearance is to choose your wall tiles first and a floor tile that matches them. If you don't want to change the flooring, make sure your wall and floor choices are complementary.
#5 Enhance Storage
There are numerous items in bathrooms that you need to store. Items including toothbrushes, hand towels, toothpaste, soap, shampoo, buckets, moisturizers, etc.
The aesthetic appeal of the area may be diminished if they are left out in the open, near washbasins or on water tanks.
Instead, make sure to build cabinets or install storage racks so you can keep things neatly put away and safe from accidents like falls and/or dust accumulation.
#6 Replace Items
Bathroom remodeling is incomplete if the sinks and toilets are not replaced!
Numerous modern solutions can significantly enhance the appearance of your bathroom. Basins made of granite stone or see-through glass are examples of contemporary bathroom design ideas.
Also consider replacing the old lighting with more contemporary light fixtures and options.
Summary:
Redesigning a bathroom can be challenging and time-consuming, but if you do it correctly, you can design an environment that you will like being in and be proud of… Need some professional help to plan your bathroom remodel? Please call SMC Construction of Spring Lake Park, Minnesota, at 763-400-0251, and definitely ask about Onyx collection options to make your bathroom more luxurious.