The bathroom is the place that sometimes gets the least amount of remodeling attention among all the rooms in your house. However, it's a room that people cannot do without– they visit it several times a day. As a result, your bathroom should be in top shape. A bathroom remodel is required to improve the condition of this area of your home for several reasons.
7 Key Reasons To Invest In A Bathroom Remodel
Your bathroom should be up to standard because it is guaranteed you will be spending time in it. Its condition should meet basic requirements in many ways. 
Here are 7 reasons to invest in a bathroom remodel:
1. Safety reasons
Mold growth, mildew buildup, broken shower doors and loose or broken tiles are safety issues common in older bathrooms. Rather than spending money on repairs, you can do a bathroom remodel. 
Additionally, the bathroom must be safe for health reasons. A shower seat, handrails and non-slip tiles are components you can add to your bathroom during a remodel. These elements will help improve the safety of your bathroom for years to come.
2. Repair damage
Another reason you should invest in a bathroom remodel is to repair any damage. Paint damage, mold damage due to uncirculated air and water damage from a leak should be repaired for your safety as well as that of your family. Water damage is an important issue you should not ignore, as it can lead to structural damage.
Additionally, you should know that the flooring, cabinetry, fixtures, paint and bathroom walls are constantly exposed to moisture on a daily basis. The plumbing is another bathroom component that can spring a leak. As time goes on, all of these can lead to the need for mold remediation or damage repair. Generally, a bathroom remodel will fix all of these issues.
3. Increase the value of your home
Most realtors will tell you that the bathroom is an important area potential home buyers look at when checking a property. Improving some aesthetics like updated faucets, countertops and a modern shower/tub can improve the resale value of your home. Updating your bathroom(s) with a new coat of paint can also attract potential buyers.
You can further increase the resale value of your home when you add on an extra bathroom. You can add a three-piece bathroom during the remodeling process, especially if the property has a single bathroom. These projects will dramatically increase the market value of the property.
A bathroom remodeling professional will analyze your home and recommend what's needed to likely boost your home's value.
4. Enhance energy efficiency
It is very cost-effective to buy energy-efficient fixtures, like shower heads and faucets, as well as low-flow toilets. Although the water pressure may be reduced, there will not be much difference in the functionality of the new energy-efficient products. Likewise, it is also a great idea to update old lighting with more energy-efficient LED lights. Even though it may seem that these upgrades are minor, they can greatly minimize the energy consumption of your property. Also, bathroom remodels such as this will help reduce your impact on the environment. Generally, you can save a significant amount in terms of monthly energy bills if your home is energy-efficient.
5. Change in style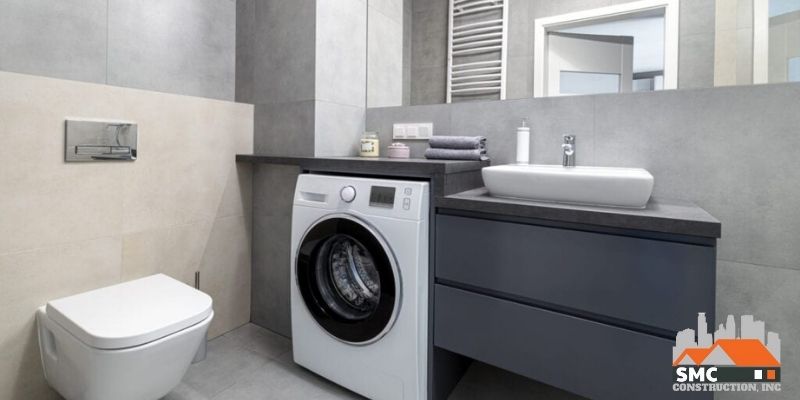 Remodeling a bathroom has so many benefits, and one of them is an upgrade in style from something older to something more modern. The new fittings and fixtures you incorporate during the remodel will surely do wonders for your home. Components like jetted tubs and shower fixtures with multi-directional heads will surely change the style of your old bathroom and make it more aesthetically appealing. Additionally, there is a range of product options available for the project that may include gorgeous all-glass shower enclosures and specialized lighting.
You should work with experts when you want a complete makeover of your bathroom. These professionals can turn your bathroom from a functional space into an in-home spa. 
6. Create more space for relaxation
A bathroom remodel may be just what you need if your bathroom feels cramped all the time. Your bathroom space should be relatively comfortable for two or more people at the same time. An expert will help create an outstanding bathroom with a lot of space. Moreover, a properly designed layout is one of the ways by which you can add space to your bathroom.
You should work with an expert before swapping out your old hand-me-down vanity for a new streamlined modern one. A professional can also help you add storage in creative places. Bathroom layouts need to be functional as well as comfortable and beautiful.
7. Enhance the aesthetics of your bathroom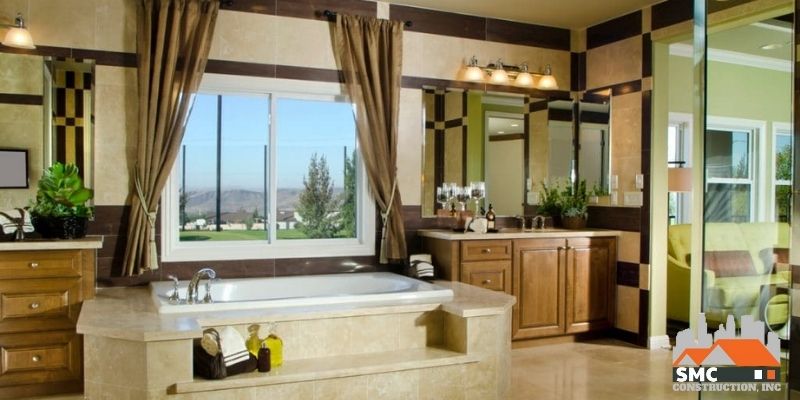 Tired of your old chipped countertops and outdated rusty fixtures? Chances are you'll be thrilled with the freshness and  elegance that a remodel gives to your bathroom. The enhanced appearance will surely make you feel happy and relaxed.
In addition, a professional remodel is sure to improve the functionality of your bathroom. You're sure to breathe a sigh of relief knowing that all of your fixtures and appliances are new and working their best to serve the needs of your family. This peace of mind comes at the end of a  bathroom remodel.
Conclusion
The bathroom is often an area of the house that most property owners do not focus on. However, it remains a place that, when renovated, will make the space more functional and enjoyable. Its new appearance after a remodel can bring a breath of fresh air. It will also appear more elegant and comfortable for you, your family members and guests. If you are looking for experts to remodel your bathroom, contact SMC Construction at 763-300-5519