There are important details of your home you must not ignore, especially when you are replacing or installing windows for the first time. The best window material and style will offer you a clear and unobstructed view of the outdoors, as well as strength to keep out potential intruders and protection from harsh weather.
Window Materials For Luxury Homes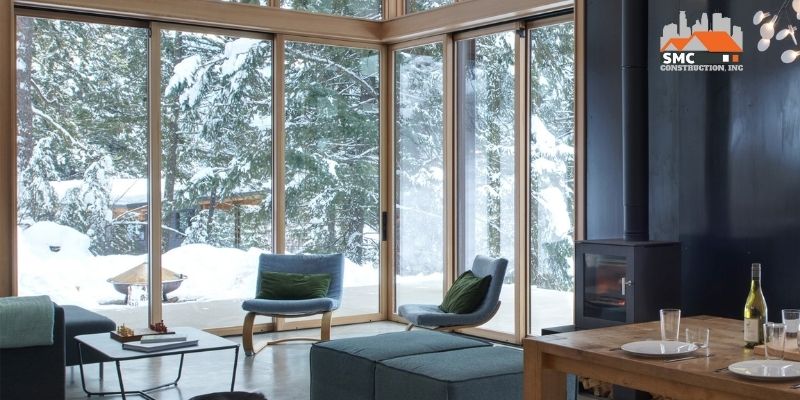 The type of windows you choose should not take away from the appearance of your home's interior or exterior. There is always a contemporary design to luxury homes.
Consider the following window materials to enhance the look of your luxury home…
1- Aluminum windows
Nothing but aluminum will do for ultra-modern homes! Black metal creates an industrial, streamlined look. There is also an inherent strength to aluminum windows that other materials cannot give. For this reason, aluminum windows are being used by a vast majority of commercial buildings. Additionally, aluminum windows are appropriate for residential applications because of their sophisticated beauty.
2- Aluminum-clad windows
Wood elements degrade faster than any other window material. However, you can still have the beauty of wood with an aluminum-clad window. This window will mimic the look of wood, and you won't have the hassle of maintaining it. Aluminum-clad windows are a solution that features gorgeous wood on the interior and durable aluminum on the exterior.
3- Fiberglass windows
Fiberglass windows have a lot to offer when it comes to a more traditional home design. Fiberglass is an engineered material that is almost eight times stronger than vinyl. It also has a longer lifespan and is highly durable. Additionally, fiberglass windows come with an excellent energy-efficiency rating. It is a must-have for luxury homes!
4- Composite wood windows
Composite wood is a revolutionary material. It has the look and feel of premium wood windows. It also comes with the strength quality of aluminum and the maintenance-free quality of vinyl siding.
Composite wood windows are a good material choice for your luxury home because of these qualities.
Best Window Styles For Luxury Homes
Your personal preference combined with the structure of your house should determine the type of window you invest in for your luxury home. With their luxurious appearance, these windows in particular offer light and ventilation. Additionally, the kind of material you choose determines the price of the window.
Below are some of the best window styles for a luxury home…
1- Specialty windows
Specialty windows are custom-made windows. They can be made into any size and shape you desire. However, their price is greatly altered by the complexity of their design. The more complicated the design is, the higher the price will be. As a result, you should know that the amount of money you are willing to pay will determine the design of your specialty window. Nevertheless, specialty windows are a great choice for luxury homes.
2- Sliding window
These are horizontal windows. They have sashes that allow them to slide back and forth. You can open sliding windows by moving the sashes from one side to the other. Sliding windows work well on walls with more horizontal space than vertical. Their look is quite contemporary.
3- Picture windows
Picture windows are styled to be large. The single-pane they have is not separated by any lines. They offer a clear outside view of the landscape, but they cannot be opened. A picture window is a great choice to showcase your home's outside landscape.
4- Glass block windows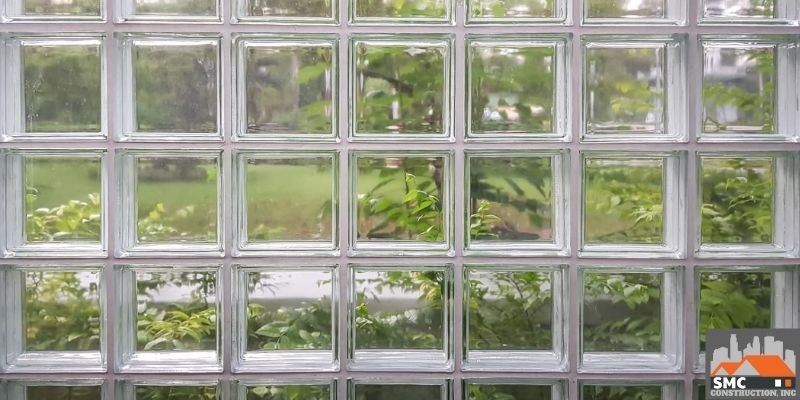 Glass block windows are a window style for a luxury home. The look is very dramatic. It is also a practical solution for aesthetic appeal, and is great for security. They are thick, translucent glass blocks that allow the passage of light. However, you cannot see through them.
Typically, glass block windows are used in basements, partition walls, garage windows and shower doors.
5- Skylight windows
Skylight windows are also called roof windows. This is because they are located on the roofline. They allow natural light to come in from above and are a great option for your luxury home.
Skylights are a perfect choice for open-concept floor plans. This is especially good if the floor plan requires extra lighting in the middle of large spaces. Additionally, they are a good alternative for attics and other areas of your luxury home that do not have wall space for windows.
6- Garden windows
Garden windows are also referred to as greenhouse windows. They can also be thought of as small bay windows. Their arrangement in a building is specifically as an exterior projection. This is to ensure they are able to have and display space mostly used for potted herbs and plants.
Garden windows usually have two operable sides and a fixed window front. The operable sides provide ventilation. This type of window style is often installed above the kitchen sink in a luxury home.
7- Casement windows
Casement windows have a hand crank and are capable of opening sideways. They are superior options to double-hung windows and slider windows. Double-hung windows force you to fight against gravity. Sliders get gritty and become hard to close and open with time.
You do not have to worry about infiltration as casement windows are an option that easily allows you to use the crank to gain much-required ventilation.
Conclusion
When it comes to choosing a window for your luxury home, there are many options available. Generally, you are sure to find good windows to meet your needs, both practically and aesthetically. Understand that the window style you choose to install in your luxury home depends on various factors. Call SMC Construction of Spring Lake Park, Minnesota, at 763-400-0251 to discuss the different types and styles of windows available for your luxury home.