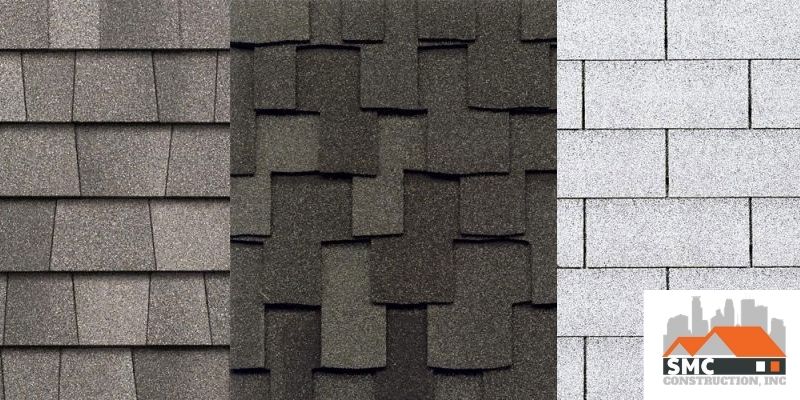 When's the last time you renovated your roof? Doing so comes with a lot of responsibilities, such as getting the roof inspected, removing the old roof, choosing the right roofing material, and, of course, hiring professional roofing contractors to do all that work!
Choosing the right residential roofing material is important. The material that you choose has the potential to increase the value of the home, enhance its curb appeal and make the house look "upgraded." To ensure that you are making the right choice, you need to be aware of all types of residential roofing material and their features, such as cost, durability, weight, structural characteristics, and various pros and cons. Here's some helpful info…
#1 The Most Popular Residential Roofing Material? – Asphalt Shingles:
Asphalt shingles are used by most homeowners. The reason asphalt shingles are so popular? They're affordable, easy to install, and very durable. Also, asphalt shingles can be easily re-installed with the help of reinforced fiberglass and different organic materials.
Asphalt shingles exhibit fire resistance and do not catch fire easily.
Asphalt shingles can easily manage extreme temperatures, rainfall, snow, and different climatic conditions.
Asphalt shingles have a durability of more than 30 years, and if kept well maintained, then you can extend the service life by 10 years more.
If you are living in an area prone to hail storms, then choosing an asphalt shingle roof is a smart choice. It will cover large areas and stand up to the hailstones without getting cracked or broken.
Advantages:
Disadvantage:
Asphalt shingles comparatively have a shorter life than other roofing materials.
#2 Residential Roofing Material – Clay/Concrete Tiles: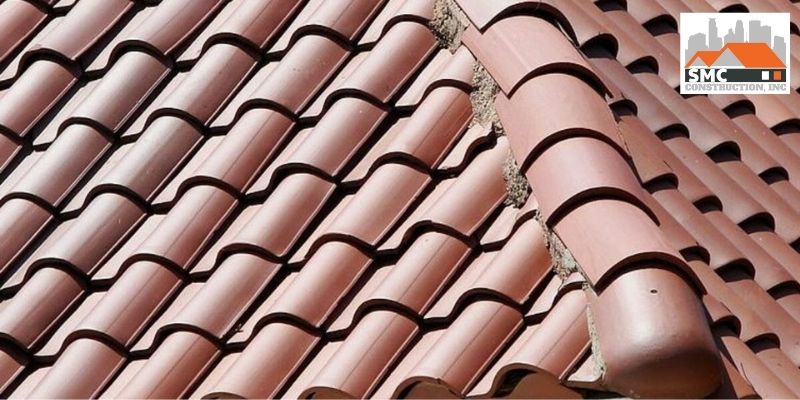 Clay and concrete tiles are used for residential roofing because they can easily add elegance to the entire house, and they are also extremely affordable.
You can opt for clay and concrete tiles for residential roofing purposes if the durability factor is important to you.
Clay and concrete tiles have a genuine flat or somewhat ribbed appearance. Due to this, they can be used in houses with different architectural designs. The clay and concrete tiles are versatile in design and available in a wide range of colors. The average service life of clay and concrete tiles is more than 40 years.
Advantages:
Clay and concrete tiles are very long-lasting and offer fire resistance.
They are non-combustible and very energy efficient, so they will help you save on your energy bills.
Disadvantage:
Clay and concrete tiles are extremely heavy, such that the installation process is difficult.
#3 Residential Roofing Material – Metal Roofing: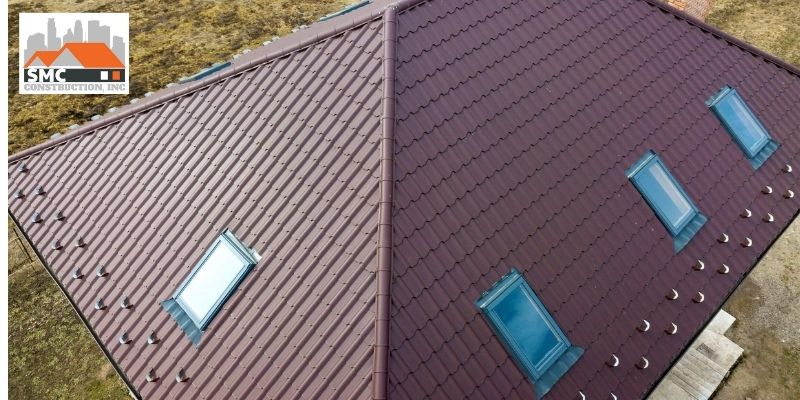 Metal is one of the most strong and sturdy roofing materials compared to other roofing materials. Metal roofs are designed in a way that they can withstand extreme weather conditions and require minimum maintenance. Metal roofing materials are available in two different types — they can be either panels or shingles. The materials that are used in metal roofing are aluminum, copper, zinc, and/or stainless steel.
Advantages:
Metal shingles or panels are extremely lightweight and can be easily     installed without any difficulty.
Metal panels can be recycled and reused again, so they're eco-friendly roofing materials that won't cause harm to the environment.
Metal roofs are durable and last for a long period. They are also helpful in offering high sunlight reflectance.
Disadvantage:
Metal roofs are usually more expensive than roofs using other materials.
Summary:
There comes a time when you have to replace your roof. This involves planning and choices. A professional roofing contractor can definitely help you with this process, which includes choosing the right materials for your roof. Whether it's asphalt, clay/concrete tile, or metal, you can expect your new roof to last at least 20 years and keep you and your family safe from all sorts of weather.