One of the most exquisite and distinctive natural stones you may use in your house is onyx. If you are thinking of adding an onyx shower to your bathroom, it is essential to know everything about The Onyx Collection.
What is Onyx stone?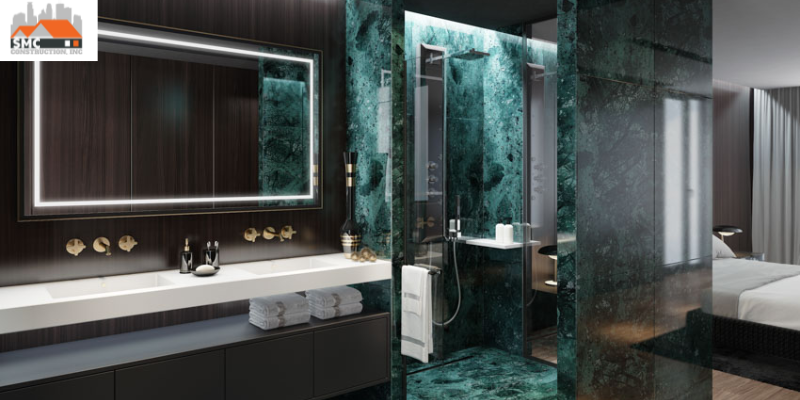 Al2O3+3H2O hydrate crystals make up about 63% of our products. The primary component of Corian and all "solid surface" materials is alumina. The primary component of our product is alumina trihydrate. The remaining 37% of our product is a unique polyester resin that we have been working on for more than 30 years. You will not find urea-formaldehyde in the high-quality onyx material.
What products does the Onyx collection include?
Toilets, tub surrounds, shower accessories, shower bases, shower pans and tub-to-shower conversions are some of the products The Onyx Collection offers.
Why do manufacturers recommend Onyx products?
Unparalleled exceptional quality and endurance
A completely waterproof coating means no more leaks
Hard water is not an issue; onyx is an alternative to dirty grout and tiles
Products that can be modified
Lifelong guarantee
Low rates of failure
Cleaning Onyx showers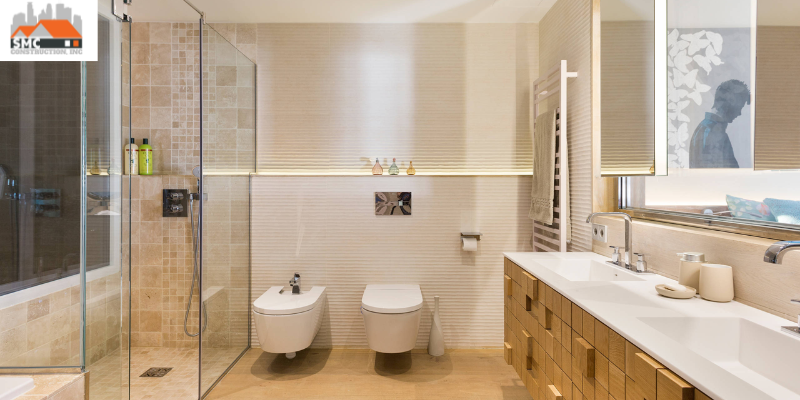 Products made with onyx are easy to keep clean. Simple weekly cleaning is more than enough to maintain the fresh appearance of a vanity top or shower. Onyx is compatible with most home cleansers. Make sure the cleanser isn't abrasive (no grit in the cleaner). An onyx shower will be simpler to clean if you use a surface protectant (like Rain-X on a windshield), which will prevent water stains and deposits from accumulating. White vinegar, a natural cleaning agent that works well, is good to use when dealing with hard water/soap film deposition; Use a sponge or a scrub brush with nylon or plastic bristles and pure white vinegar. If mineral or soap buildup is very difficult to remove, consider soaking a paper towel or two in pure white vinegar and applying it to the afflicted area. Use your scrub brush to break down and remove any extra buildup after around 30 minutes. If the hard water buildup is extensive, it can require many of these treatments.
To simplify the cleaning process, use a surface protectant
When cleaning onyx, look for these products to use: Eliminate, a cleanser that effectively removes calcium, hard water and common soap stains; Repel/Ultra Glass, which lessens water stains and facilitates cleaning; and, after cleaning, Onyx Gel-Gloss, for a protective gloss to the onyx, which will continue to simplify cleaning the shower in the future.
Is Onyx challenging to maintain?
Onyx accessories and surfaces are not for everyone. They are calcium-based stones with a softer texture that needs careful maintenance. Onyx will constantly need cleaning to help keep it spotless and stop any damages from becoming evident.
Are scratches possible?
Onyx is susceptible to cracking, tarnishing and scraping. Over some time, it becomes dull and faded when you do not take care of the onyx surface. Sometimes the stone's holes and fissures may even be seen. All of these issues are preventable, fixable and reversible, though, with routine maintenance.
Summary:
A beautiful natural stone called onyx is derived from deposits in limestone caverns. When water falls from stalactites and stalagmites inside the caverns, it evaporates. When evaporation occurs, calcium carbonate is left behind. This explains the swirls and veins that makeup onyx's internal design. Onyx, a chemical sedimentary stone, can occasionally include fossils and shells as a result of this process.
If you want to know more about shower bases, toilets, shower pans and other accessories from The Onyx Collection, please call SMC Construction of Spring Lake Park, Minnesota, at 763-400-0251.