Renovating your home is a great way to enhance the overall appeal of the house. By updating  the flooring, the wall colors, buying new furniture, switching out doors and putting in new windows, your home can look like an entirely different place! A renovation also helps add value to the home, but which upgrades are worth it? Which room make-overs allow you to recover your investment?
Kitchen renovations can not only add beauty to your home, but when they are done right they can add to the resale value of your home. A kitchen renovation plays a vital role in enhancing the overall look of a home. After all, your kitchen is the place where you cook for your family and where families gather to eat, socialize and spend time together. The place where food is stored, prepared and shared should be clean and spacious.
With a well-planned kitchen renovation, you can make the most of your space, time and budget. But how? Here are some ideas…
#1 Focus On The Layout Of The Kitchen Design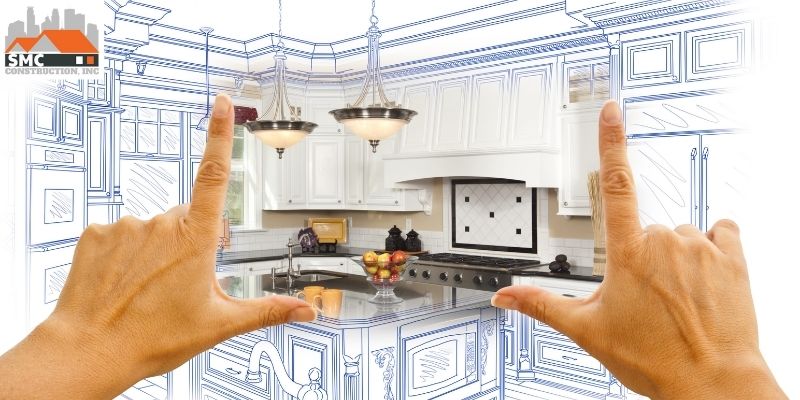 The best way to make the most of your kitchen renovation is to take your time planning out the layout of your "new" kitchen. Hasty decisions in the initial planning stages will cost you in the long-run. You most likely want a new design that helps the kitchen look and feel more spacious. Hire an interior designer or renovation expert to design your modern kitchen. Although it is an expense, this is one area you don't want to skimp on.
The kitchen layout planned by the interior designer or architect should improve the overall flow of the kitchen. You will have control over design aspects of the kitchen layout. If you have specific requests that you are not willing to compromise on, bring these to the attention of your designer from the start. Work together until you come up with a design that is functional and meets the day-to-day needs of you and your family.
#2 You Should Increase Storage Options With Kitchen Renovation
Oftentimes older homes were not designed with enough kitchen storage space for the needs of today's families. You may be dealing with small, inconvenient cabinets and storage areas.
Due to insufficient space, your kitchen items and equipment may be lying all around the kitchen haphazardly making your space seem cluttered. You may lack counter space as a result. So, when renovating your kitchen, be sure that you have enough storage space and multiple cabinets. As a result, only the essentials will remain on the countertop and your new kitchen looks spacious and perfect.
#3 Upgrade The Appliances In The Kitchen
When you are redoing your kitchen, it's the perfect time to discard old appliances and bring in modern, sleek appliances. With modern appliances, the kitchen area will no longer suffer from the dingy look of old kitchen equipment. This will help increase the value of the kitchen and make it look contemporary. It will, in turn, add value to the entire home.
#4 Renovate The Kitchen To Enhance Safety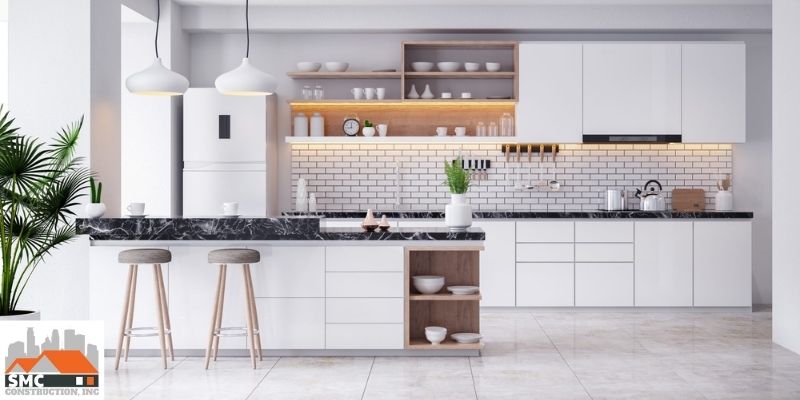 When you are renovating your kitchen, double-check the integrity of the older appliances that you are choosing to keep so that they do not become safety hazards and lead to unexpected accidents.
Be sure that professionals check the entire electrical system of the kitchen and all the appliances as well. If the wiring is old and not strong enough to handle a high voltage supply, update it. The new kitchen appliances have built-in features that are safer for the modern energy grid system. So, with a kitchen renovation, you're not just improving the curb appeal of the house but also preventing severe accidents.
#5 With Kitchen Renovation, You Can Reduce The Overall Consumption Of Energy
When you update the electrical system and bring in modern and innovative kitchen appliances, you can reduce the overall energy consumption of the house. These upgrades allow you to make the most of your kitchen renovation. When you can reduce energy consumption and prevent accidents, it will help protect your family. You are not just enhancing the look of the kitchen and home but improving your lifestyle and saving money all at once!
Summary
In short, a kitchen remodel is a large undertaking. It takes time, money, planning and materials but can really enhance your home value and lifestyle in the end. Use these aforementioned tips to guide you as you begin your renovation. SMC Construction of Spring Lake Park, MN, does kitchen renovations; Call 763-300-5519 for more info.