Beautiful and uncommon white onyx is a natural stone that adds a touch of class to any setting. When utilized to decorate your home and living space, it has a beautiful appearance. Onyx is made of calcite and typically forms in caves in South America, Africa and the Middle East. The clarity of the stone is what gives white onyx its authenticity, and Iran is home to some of the world's most beautiful stones. The lovely swirls and speckles we notice in the finer aspects of a block of real onyx originate from this location. And now you can have this stone in your shower! SMC Construction can transform your bathroom with a shower and/or accessories from The Onyx Collection.
Onyx Surface Maintenance & Care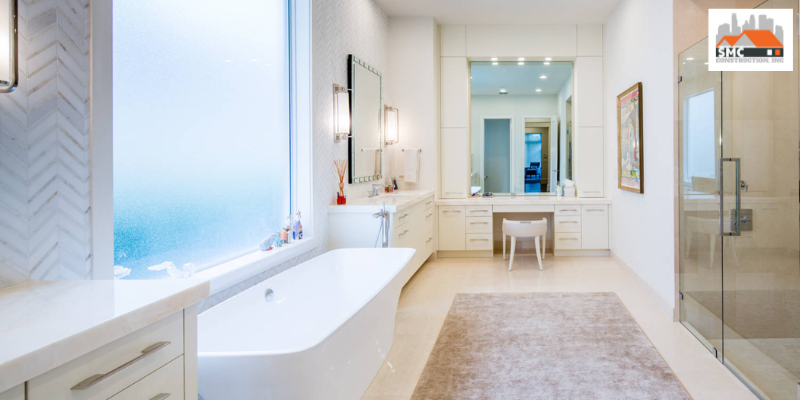 White onyx is a porous, delicate natural stone made of silica that is slightly more vulnerable to acidic reactions and excessive moisture. But don't worry, it will be simple to handle if you adopt the correct cleaning strategy and establish a regular routine for it. Additionally, utilize white onyx with a backing that strengthens and protects it because it is a little bit delicate. When utilized as a countertop or wall tile, this is extremely crucial.
Use a gentle microfiber towel to clean the surface instead of using abrasive cleansers that include acid because they can erode the onyx's surface. Choose cleaning products with a pH that is neutral.
For yearly upkeep of your white onyx surfaces, there are sealants available to maintain the surface's protection and lengthen its lifespan.
Avoid rubbing or using a scrub pad on spills that have crusted over on onyx, such as food spills. Use a damp, soft-bristled brush that has been soaked in liquid soap as an alternative. Your premium white onyx's surface will be protected while still receiving excellent cleaning.
Use a soft, wet cloth and a light dish soap to wipe the white onyx's surface. This is the best approach to remove spills and stains from this kind of onyx. To avoid scratching the surface of your white onyx backsplash or countertop, use a soft microfiber cloth.
After using soap to remove stains, properly rinse your cloth and use it to wipe the surface clean to remove the soap. To ensure that it is totally clean, remember to wipe it down at least twice while being gentle yet thorough.
Substances To Clean Onyx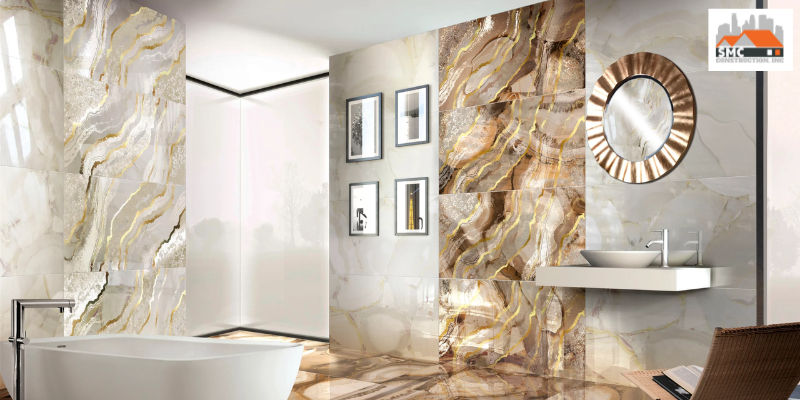 Onyx can react with things that are both overly acidic and alkaline, like many other stunning stones can. Onyx is quite delicate, so it's best to avoid using any DIY cleansers, glass/window cleaners or regular kitchen surface cleaners because they are frequently too strong and could harm the stone.
Scratches and hazing can also be brought on by coarse or abrasive cleaners. It is preferable to use "neutral" cleaning agents, or those with a pH of around seven, and to always apply them with soft, delicate cloth. Numerous pH-balanced stone cleansers with this specific aim are available.
Avoid letting moisture sit on the white onyx surface for an extended period of time as it may result in damage. With a clean, dry cloth, remove any remaining moisture from the surface and allow it to completely dry. Keep in mind to pat, not wipe.
Summary:
Cleaning white onyx is a little different compared to cleaning other bathroom surfaces. That said, it's not difficult and the results are usually stunningly beautiful. Call at 763-400-0251 for more information about remodeling your Minnesota bathroom with items from The Onyx Collection. You can also ask questions about cleaning onyx.