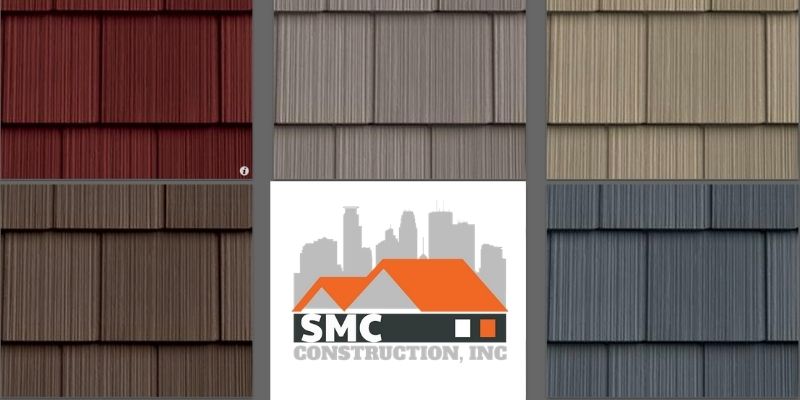 What do you see when you come back home and as you are driving up your garage? No, this is certainly not a trick question. You see your home, or more precisely, you see the exteriors of your home. It is the first thing anyone coming to your house notices. It is because of this factor it is essential to ensure that the sidings of your home are of the right color. Whether you intend to make your home look welcoming, classic, imposing, fun, or an extension of your personality — the right hue of your siding is the key.
This fact is not something that homeowners are unaware of, but the problem arises in choosing the right color for the sidings. Unlike curtains or other soft furnishings, your siding is not something you can change frequently. Similarly, unlike a room where you can manage to cover up a wrong color selection by altering the furniture and decor items, there is no way to fix a wrong siding choice without incurring a sizeable expense.
So how are you supposed to pick the right color for your siding? What are the factors that you should take into consideration before finalizing your shade choice? Keep reading to know more.
Neighborhood Color Scheme
The first order of the day when it comes to picking the right siding color is to take a quick stroll down your neighborhood. Observe the color scheme used in the different houses. Note down the color combinations of sidings that you like, or even better, with permission from the respective homeowners, you can click a few pictures. The pictures will come in handy when you are shortlisting your color choices.
Check The HOA Rules
If your home is part of a homeowners association (HOA), then you might want to first check-in with them regarding the rules about exterior modifications. Many HOAs have fixed rules about the alteration of the exteriors of homes coming under its ambit. These rules have been framed to maintain a more uniformly aesthetic appearance of the entire neighborhood in terms of color. These rules also ensure that the property values are not affected by one or two homes having a bizarre color scheme and becoming an eyesore in the neighborhood. Most HOAs have a pre-approved list of siding colors, or you may submit your color choice for consideration by the HOA committee.
New Construction/Updating Old Siding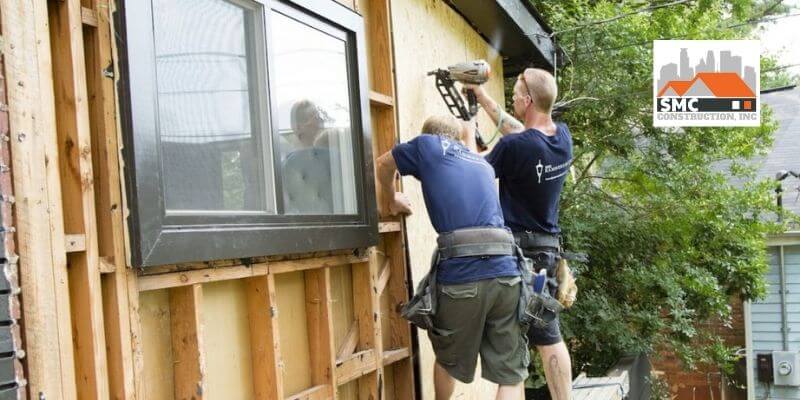 Whether you are building a new home from scratch or merely giving a new look and lease of life to the exteriors, this plays a vital role in how you go about picking the color for your siding. If it is the former, then you have a complete freewheel to pick colors galore. You get to choose everything — primary siding color, secondary siding colors, accent, and trim colors. However, if it is the latter, then you might want to pick a principal siding color that would match and enhance the existing exterior features of your homes — windows, main door, garden, or patio.
House's Architecture
Now that you have an initial long list of colors, you can move on to the fun part of winnowing down the list to your final color choices. The first step in this is to shortlist colors that would complement your home's architectural style. For instance, if your home is a Colonial, then you should consider classic colors such as grays, blues, yellows with a classic white trim.
Size Of The House
The next step is to look objectively at the size of your house and the colors that you prefer. The deep, rich color of the siding may look beautiful on its own. However, darker shades tend to overpower and make homes look smaller than they are and, at times, may give a very gloomy, unapproachable quality to the house. With lighter shades, your home may completely shrink in perspective and would not stand out in your neighborhood.
Standard Climate
Always bear in mind that while you may be picking your siding color inside a store, it will be on the exterior of your home. Depending on your location, the color may look bright or dull based on the sun's intensity. If possible, get color swatches of the sidings and try to see how it looks on your home. Try to observe them at various times throughout the day. Your aim is to pick a color for the siding that will look appealing at all times of the day and in all seasons.
The Color Of Your Roof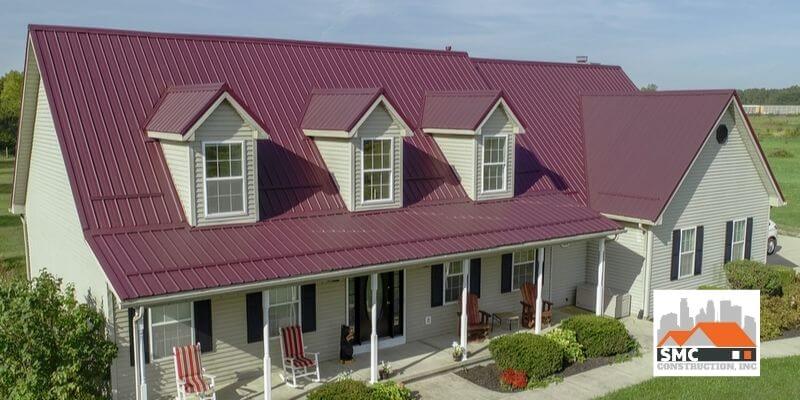 The next key point of consideration is the color of your roof. Due to budgetary constraints, it may not be possible to get your home's roof and sidings changed simultaneously. In such a situation, pick a color that goes well with your roof color. On average, the service life of standard roofs is around 30 years. Therefore, it makes sense to take a cue from the roof color while picking your siding color.
Consider More Than One Color
Although there is nothing wrong with picking a single siding color to create a clean, monochromatic look, it would be wise to check the color families as well. You can choose a primary color and pair it with complementary colors for the trims, banisters, doors, and railings. If your main siding color is light, then opt for darker hues for the secondary exterior features; whereas, if it is a dark shade, you can play around with lighter colors to create a beautiful appeal.
Summary
The sidings of your house are a vital component in creating an impression about the home and its inhabitants in the onlookers' eyes. As your siding has a service life of a few decades, it is vital to pick the right color for it. It is a major expense and not something that gets changed frequently. Thus, if you follow our guide, you would not face any hassle picking the perfect color for your home's sidings. After all, it is your home, and as the old saying goes — a color does speak volumes.