A considerable investment is needed to revamp a bathroom, both monetarily and in terms of time and labor. Make sure you choose robust, high-quality materials that will provide you with years of dependable usage and maintain their aesthetic appeal even after installation. SMC Construction offers a wide variety of bathroom accessories from The Onyx Collection, including stunning shower parts, toilets and accessories that are guaranteed to last a lifetime.
When it comes to transforming your bathroom into a luxurious one, it is essential to employ high-quality bathroom accessories.
If you are currently redesigning a bathroom, you already know that it's not as easy as it first appears to be. One of the most time-consuming home improvement projects is remodeling a bathroom since there are so many little tasks that must be completed first.
With a little preparation and the assistance of high-quality items from The Onyx Collection, give the design of your bathroom a boost.
Because Onyx products stand out from the competition, your bathroom remodel will be transformed with the assistance of The Onyx Collection.
What makes Onyx products and accessories best for bathroom remodeling? Exceptional toughness and high quality. Onyx Collection products prevent leaks because they have a water-sealed finish!
How can you transform your traditional bathroom?
Maybe it's time for new cabinets customized to your liking, along with a new bathroom sink. Onyx offers sinks in various sizes and bowl types with a centered or off-set look. Sink vanity tops can also be customized for the handicapped.
To keep your bathroom sanctuary functional, tidy and organized, The Onyx Collection also provides a broad range of bathroom accessories. This includes shower caddies, shower benches, towels, grasp bars, curtain rods for a shower and other onyx bathroom supplies in a variety of sizes and hues to fit the decor of your bathroom.
Onyx shower walls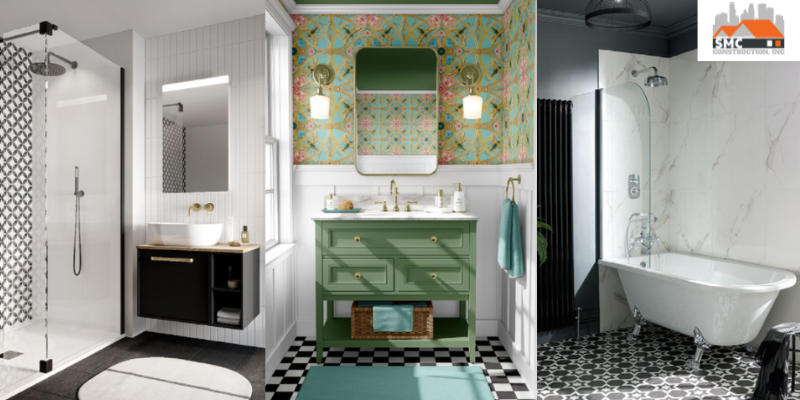 Shower wall panels from The Onyx Collection come in a variety of heights, colors and designs. Stone Tile, Gloss Finish, Wavy Tile, Subway Tile and Shiplap are some of the panel options. Onyx shower wall panels are 5/16′′ thick and have a consistent color all the way through. Every square foot weighs roughly 3.5 pounds.
Cleaning onyx shower panels is simple. Simply diluted white vinegar is a typical domestic surface cleaning agent that we frequently suggest. It also applies to onyx vanity tops.
Summary:
An excellent option for any walk-in shower system comes from The Onyx Collection. Ready for the shower/bathroom of your dreams? For more info, please call SMC Construction of Spring Lake Park, Minnesota, at 763-400-0251.