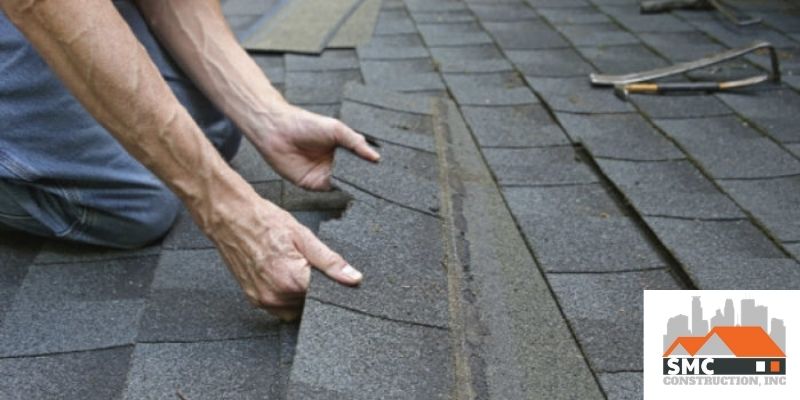 Eventually you'll have your roof replaced, and when that time comes, it can be both stressful and exciting. There are certain precautions to follow when getting your roof replaced, but when the job is finished, it's certainly nice to look it over and marvel at how good the new roof looks!
Okay, so you've decided to get your roof replaced. Now what?
#1 Select The Right Roofing Material For The Roof Replacement: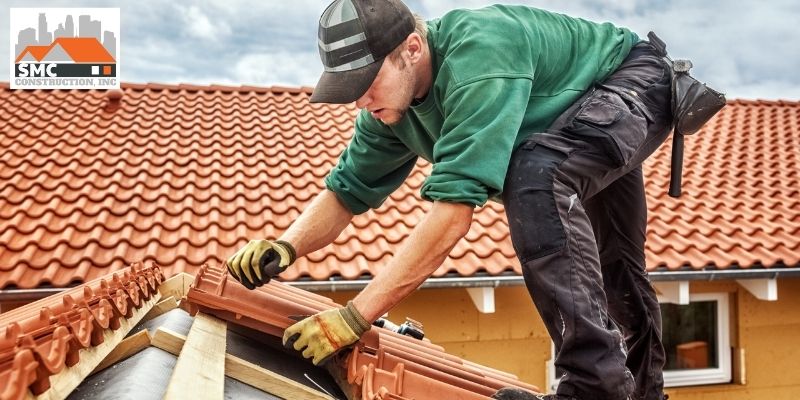 Usually, homeowners perform extensive research when figuring out what kind of roofing material their new roof should be… You can focus on the architectural design of the house, the color that would best suit your house, and the type of roofing material that would be most suitable in your area. Nowadays, popular roofing materials are durable and long-lasting, as well as energy efficient. Perhaps you want to "upgrade" the look of your house, switching from, say, asphalt to clay tiles? Do research and talk with roofers about what materials make the most sense for your house's new roof.
#2 Keep The Kids And Pets At A Safe Distance:
When a professional roofing contractor starts their work, there will be construction equipment, materials, and various other items in and/or surrounding your house. To avoid any sort of mishap or accident, ask the kids to stay inside their rooms or wherever they won't be "in the way" or "in danger." Make sure to cage pets and/or keep them in one protected area, away from any potential danger.
#3 Keep Your Vehicle At A Safe Distance:
During the process of roof replacement or re-roofing, the entire driveway will be filled with trucks or trailers. Besides this, during the process, there might be situations when broken parts may fall down off the roof. So, keep your vehicle at a safe distance away from the house. You can park it down the street or arrange to keep it in your neighbor's garage or driveway for a few days until the work is completed. Apart from safety, you're then able to provide enough space for other work vehicles to park.
#4 Cover All The Important Things In The Attic:
While the roof replacement process is going on, the roofing professionals and workers will be walking over the roof and working with nuts, bolts, hammers, and various other equipment. Due to their work, huge amounts of dust and dry debris may fall on things in your attic… and may damage them. Thus, it is best to take care of your belongings by either shifting them to other rooms or covering them with protective sheets. Once the roofing work is complete, you can dust and vacuum the attic as needed.
#5 Have Tree Branches Pruned Before The Roof Replacement Process Starts: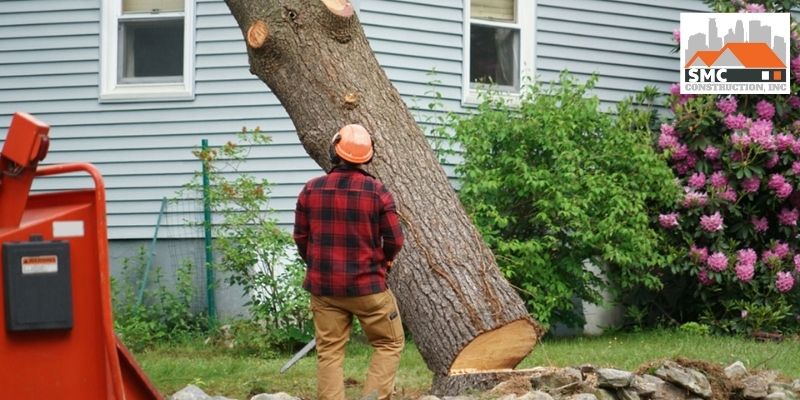 Before workers begin their re-roofing work, it is essential that you get overhanging branches of nearby trees pruned. The branches of big trees next to the house may become a hindrance to their work… and might also injure workers. So, make sure they're pruned in order to allow workers to perform their work hassle-free.
Summary:
At some point you'll decide to have your roof replaced. Then you've got to do some planning and preparation. Before workers start the work, there are certain things to get done, such as tree trimming and covering items in the attic. Then there's figuring out where to park your vehicles and where to keep kids/pets during construction time so they're safe from any harm. If you are planning to get your roof replaced, talk with SMC Construction professionals– they can help you get ready for such a major project.