The beauty of a home can be seen in its interior. As a homeowner, you may have many ideas that can make your kitchen stand out as the center of attention, but you may not be confident about taking the steps to make it happen. Truthfully, remodeling your kitchen can boost the appearance of your home and make it feel more comfortable. There are economic benefits, too.
Having a beautiful kitchen can motivate you to try out new cooking ideas just for the fun of it. Your family and friends can also spend more time with you right there in the kitchen during meal times. You may even create a lovely dining area if the space is open enough, and enjoy happy moments while cooking and eating.
Maybe you are worried about the cost of remodeling or the inconvenience that comes with remodeling your kitchen, but there are several reasons why you should remodel your kitchen. 
Here are some reasons for a kitchen remodel
Kitchen Remodeling Improves Purpose And Convenience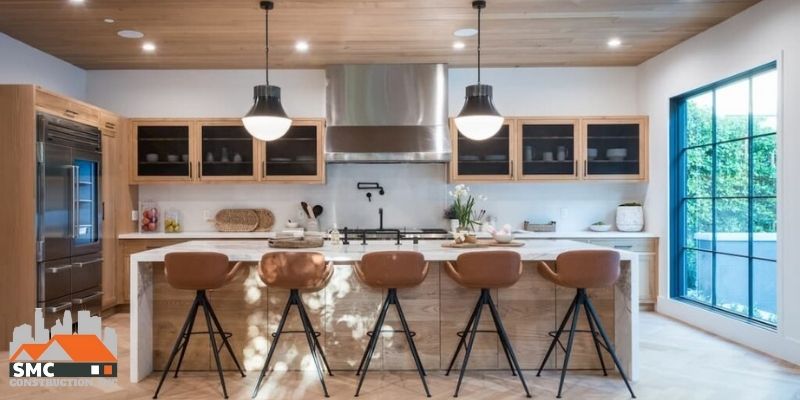 A home with a confined kitchen area can inconvenience you when you're trying to carry out daily activities. You can enjoy a larger space if you remodel your kitchen and incorporate some household items that you may need while in the kitchen.
Spacious kitchens can better accommodate refrigerators, cabinets, islands and countertops for preparing meals. If your kitchen is small, consider a kitchen renovation to improve its functionality by:
Adding cabinet lightning

Installing storage organizers

Adding a peninsula or island

Creating a pantry

Installing smaller home devices/appliances

Removing a wall to open up the space
To improve the functionality of your kitchen, you can also reconstruct or replace damaged materials. Look out for dents and deteriorating cabinets, faucets, sinks, floor tiles and countertops, and replace them. When replacing them, ensure that the new products are durable and of high quality.
Better Suit The Needs Of Your Family 
A beautiful and spacious kitchen can bring comfort and relaxation to you and your entire household. When remodeling your kitchen, consider your family's needs. For example, add a large dining room table that can accommodate everyone during mealtime. You can also get a lot more storage equipment to upgrade your kitchen space, especially if the new design can find ways to hide everyday items away.
Additionally you can add more countertops, which can also serve as a homework area for the children. When designing the layout, keep your family's specific needs in mind. 
You should think about your family's daily tasks when considering kitchen remodeling because:
Everyone in the family can enjoy happy moments of laughter and fun, as a larger kitchen can be a perfect gathering place.

You can display beautiful China collections and still have an area for hiding away food items if you add enough cabinets and a spacious pantry.

Adding advanced appliances and household items can make life easier for you and your family as a spacious kitchen can accommodate more than one oven, range, microwave warming oven, cook top, beverage fridge, and so on.

Your kitchen can become a comfortable and beautiful area for family dinners. It will be nice to entertain your family in a large space.

The kitchen can accommodate a beverage bar where you can stock beer and wine.

You will be actualizing your dream of owning a kitchen that looks good and fits the lifestyle that you and your family require if you remodel it.
Fit Your Style
Just like having your family feel-good moments can happen by adding new things to the kitchen, you can also feel great about leaving behind an old, outdated kitchen and getting yourself an up-to-standard type of kitchen when there is a remodel.
Your kitchen is more than just a cooking area. You will desire to spend more time in the kitchen if it looks good, or relax there from time to time, as this area is pleasant, clean, up-to-date, and better reflects your style.
Here are some options you may want to consider when updating your kitchen:
Picking out a beautiful backsplash tile with shapes and colors that match your style

Using quality countertops like granite and quartz to replace old ones

Updating the range with a brand-new hood

Investing in new hardware such as stylish cabinet pulls and knobs

Adding more light to give it a contemporary look

Updating your plumbing fixtures by adding new stylish faucets
Boost the Appeal Of Your Home For Resale Purposes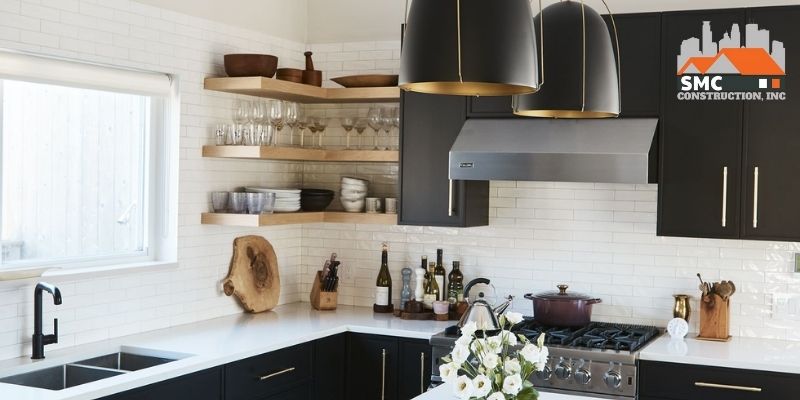 The value of your home can increase, as buyers will consider it a beautiful home with an up-to-date kitchen. Therefore, when remodeling your kitchen, keep in mind that you can boost the value of your home and make it easy to sell in the future. You will certainly recoup your investment when it's time to sell your home.
Understand that a home with a remodeled kitchen is no match for those with outdated kitchens, as buyers will quickly opt for a sparkling contemporary kitchen, which is the center attraction of a home.
Remodeling your home's kitchen can help in improving its resale value if you add the following:
Appliances

Countertops

New sinks

Lighting

Hardware

Backsplash

Wood floors

A hood above your stove

Appliances
Conclusion
We all know that the kitchen is the heart of the home. Investing in a kitchen renovation will not only improve your home's resale value, but it will provide many hours of health and happiness for you and your family in the years to come.
Since you can spend a great deal of time in the kitchen, update it to your standards, and make sure it fits the aesthetic of your home. You may even want to hire a home interior designer to help you in picking out high-quality products that will stand the test of time. The final key to a great kitchen is hiring the right construction team to bring your ideas to life. Call the experts at SMC Construction at 763-300-5519 to discuss kitchen remodeling plans you have in mind