With nearly fluid translucent tones mixing with layered veining, the most recent Onyx Collections build on the enigmatic and mythological stone features of this natural stone to create a modern refined appeal.
The precise graphics and the close connection to light provide surroundings with a strong aesthetic impact while still maintaining an appealing visual lightness.
Along with the dramatic new Black Onyx, the Onyx line features a lovely variety of muted tones.
The Onyx line embodies the material's full expressive potential and enriches it with a priceless, fresh design.
SMC Construction is prepared to assist you with improving the design of your bathroom, whether you decide to replace your tub entirely or just install a walk-in shower. Consider getting an onyx walk-in shower.
Why get an Onyx Collection walk-in shower?
#1 More space than a tub
The advantages of a walk-in shower over a standard bathtub are numerous. You can stand up and move about without bending over; Injuries and back discomfort are reduced as a result. Additionally, a walk-in shower offers a significantly greater bathing space than a regular tub. The shower is accessible without requiring you to squat. Compared to slippery and sometimes deadly bathtubs, walk-in showers are far safer to access and exit.
#2 The shower can match the look of the rest of the room
The Onyx Collection has 53+ regular vanity tops available. If none of these are ideal, they may manufacture practically any size or style. Your vanity can match the look of your shower, and the whole room can have "that onyx design" that makes it look elegant!
#3 Use tub decks in your bathroom
The Onyx Collection can custom create all of the trimming pieces, skirts, stairs and splashes required to finish a bathroom even though tubs are not one of their offerings.
The most popular service is the onyx shower base. This item is sturdy, as opposed to an acrylic foundation. Depending on size, each foundation weighs around 100 lbs or more. Unlike other bases, they won't squeak near the drain, and unlike any other shower base on the market, they are covered by a forever warranty. The foundation can be ordered in normal sizes or in any shape or size that is desired.
#4 Attractive wall surrounds for Onyx showers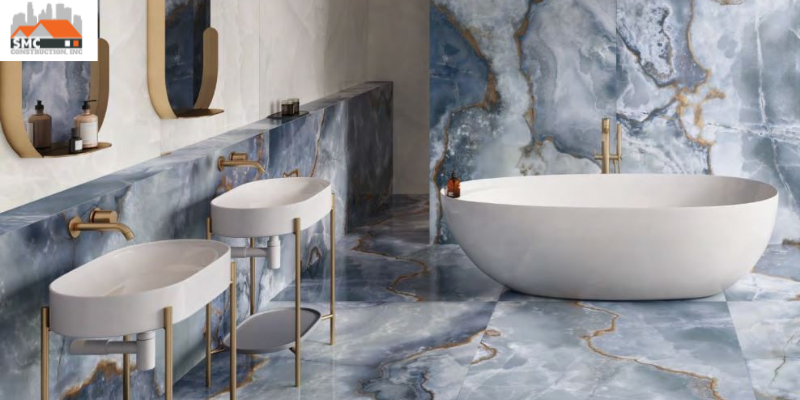 On-site custom fabrication allows for any size onyx shower wall surrounds. These wall surrounds are sturdy and look extremely professional. They require little upkeep and have an eternal warranty.
#5 Bathroom vanity tops from the Onyx collection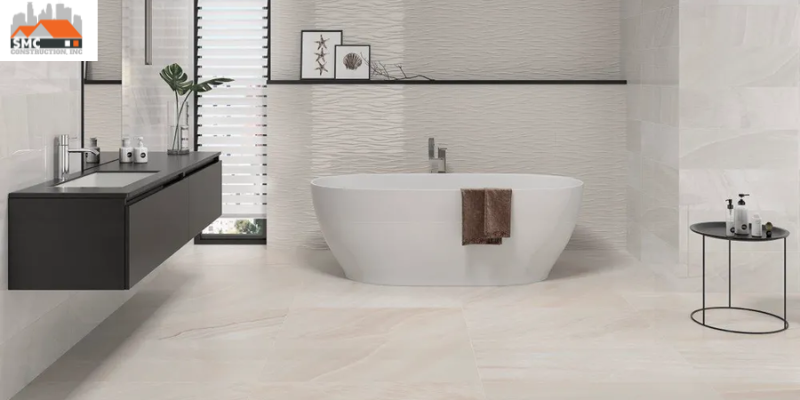 With minimal upkeep, onyx vanity tops may change the appearance of your bathroom. Vanity tops made of onyx are particularly simple to clean because of the built-in sink. The ability to have a different tone for the sink and top is one of the best design aspects. This gives it an under-mount appearance without the demanding upkeep.
#6 Installing shower panels
There are a variety of heights, hues and designs of onyx wall panels. The finishes for panels include Matte, Gloss, Wavy, and Tile. An onyx panel has a thickness of around 5/16″ and is entirely one color. Cleaning onyx panels is simple. Simply diluted white vinegar is a typical domestic surface cleaning solution that we frequently suggest.
The onyx panel may be customized to accommodate an accent inlay panel by having it cut on-site or to size. Anywhere along the wall can be used for inlays. The bottom onyx wall panels are put first, followed by the top onyx wall panels and the onyx strip inlay.
Summary:
Do you want to customize your bathroom with a walk-in shower from The Onyx Collection? For more info, please call SMC Construction of Spring Lake Park, Minnesota, at 763-400-0251.