The appearance of your home can be affected by the looks of your siding. Your siding greatly influences everything from style to condition. If the outside of your home is falling apart, people will think the inside is no different, even if your home is perfect. To avoid this sort of assumption, it is important that your siding is kept in good condition.
Spring Care Tips To Keep Your Siding In Good Condition
Siding is meant to protect your home from outside elements. If damaged or old, siding can affect the inside of your home. This is because the deterioration will somehow find its way into your home.
Avoid problems by following these spring care siding tips…
1- Degunk your gutters
Your gutters should be cared for because things like pine needles, leaves and dirt often get blown into them by winter winds. There is a chance that your gutters are clogged with some gunk, regardless of whether they were cleaned in the fall or not. Spring is the time to clean them because the weather is nicer. Gunk location is more visible during this season and cleaning is much easier. Once you have finished cleaning your gutters, ensure that you run some water through them. Doing this after cleaning your gutters will help you determine whether there are any blockages or leaks in the downspouts. The life of your siding will be prolonged when the gutters are clean.
2- Inspect siding regularly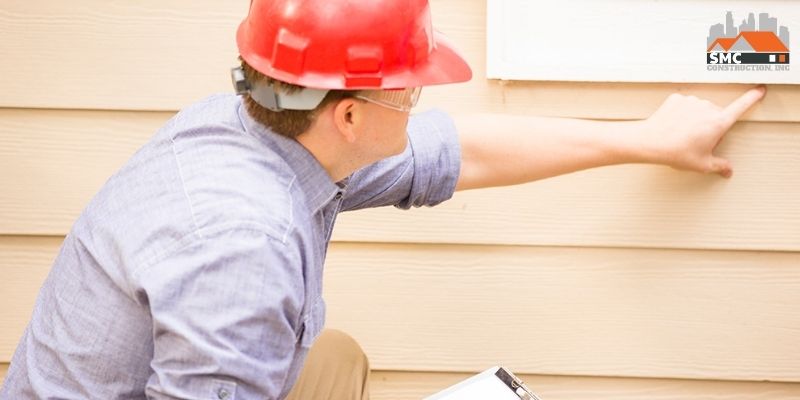 Regular inspection of your home's siding can help you keep it in good condition and extend its life. It is recommended that a siding inspection is conducted at least once every year. Regular siding inspection will help you notice minor issues. This will allow you to fix them before they turn into costly repairs.
Additionally, an inspection will help maintain your siding's protective quality. If necessary, reapply stucco, mortar and/or caulking. This will prevent moisture from entering the cavity of the wall, stopping mildew or mold growth and damage. The areas you should pay special attention to include fastener or nail penetrations as well as trim and plank connections.
3- Regularly clean your siding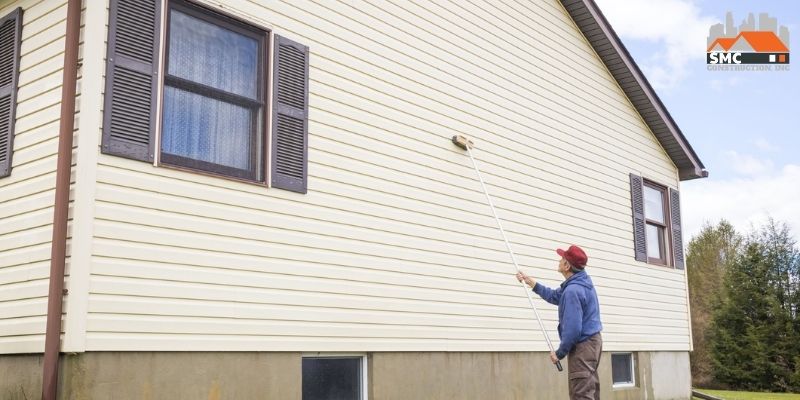 Mildew and mold are blemishes you do not want to see in your home. However, they will stain your siding when they begin to build upon it. As a result, you must clean debris off of your siding. The cleaning can be done using a garden hose or pressure water and brush.
Cleaning your siding regularly will ensure that it remains in good shape. Do this at least once every Spring. Before making use of a cleaner, ensure that you first test it in an inconspicuous area. This is to ensure that your siding will not be damaged when the cleaner is used. To prevent any scratches, use a soft-bristled brush.
4- Trim your bushes
Keeping vegetation away from your siding is another way of taking care of it. Vegetation is a way for insects to get into your home. Besides this, it promotes the growth of mildew and mold. Conduct regular siding inspections if you have landscaping near your home. Do this as often as once per month. Furthermore, remove and cut back any bushes, as landscaping rubbing on your siding will stain or scratch it. Having landscaping at least one foot away from your home's siding is a great idea. Trees should be planted further away as well. This is to prevent the branches from scratching and damaging your siding.
5- Make necessary repairs
Your siding is out of shape if there are minor holes or cracks in or on it. Water and pests like termites, roaches and mice can find their way into your home through these gaps and cracks. You might also experience internal mildew or mold growth or severe structural damage.
Repairing cracks is essential to preventing moisture, water and pests from penetrating the wall cavity. Also, ensure that all visible cracks are repaired before pressure washing or cleaning the siding. These activities in the Spring will help keep your home's siding in good condition.
Cleaning Tips For Siding Materials
Sidings are made with different types of materials. As a result, their cleaning and maintenance are not always the same.
Below are some tips for keeping certain siding materials in good shape…
1- Vinyl siding
Vinyl siding requires very little maintenance and it is highly durable. You can give your vinyl siding a good wipe down this Spring. Do this using a soft-bristled brush or a gentle cleaning cloth. Avoid using abrasive materials as they may scratch the vinyl finish and expose the vulnerable parts underneath.
2- Stucco siding
If not cleaned regularly, stucco siding can accumulate grime and dirt because of its porous surface. You should use a garden hose to rinse down your home's exterior and get rid of excess debris and dirt before cleaning stucco. You can apply a cleaning solution after rinsing it.
3- Fiber cement
Fiber cement is one of the most expensive siding materials. It can suffer from damaged caulking and broken seals. As a result, check your window frames, foundations and areas where the siding connects with the roof of your home. If there is any visible sign of wear and tear, ensure that you reseal the problem area as soon as possible.
4- Wood siding
Wood is the most beautiful siding material of all the options available. It is also the siding material that requires frequent sealing, repainting and cleaning. To save you from the stress of having to go through this all the time, you can sign up for a regular maintenance program from a professional.
Conclusion
You can extend the durability, lifespan and beauty of the siding of your home when you regularly follow through with cleaning and maintenance, which can also help avoid costly repairs down the line. Call SMC Construction of Spring Lake Park, Minnesota, at 763-400-0251 if you have any siding issues, or want to schedule a cleaning and/or maintenance work.