The roof is one of the most essential components of a house. It provides protection to your house and family 24/7. It is also helpful in improving the curb appeal of the house. Since roofs provide consistent protection, they endure a lot. They handle extreme heat, heavy rainfall, high winds, snowfall, storms, and hailstones. Although roofs are generally designed to withstand intense weather, they do tend to start deteriorating in quality and efficiency over time.
When a roof suffers from severe damage, it will give you warning signs. If you want to extend the service life and efficiency of the roof, it is essential to keep it maintained. Whenever you feel that your roof is experiencing some issues and needs repair, rely on trustworthy roofing contractors.
What are the top reasons to hire a local roofing contractor? 
#1 Local Roofing Contractors Have Knowledge About Area Building Regulations
Local contractors have complete knowledge of local, regional, and state building codes. Moreover, they stay updated with the latest or revised version of the codes. They know the rules and regulations and follow them.
#2 Local Contractors Have Licenses And Insurance
Local roofers have received a license (or licenses) from the state government to provide roofing services to the public at large. Besides that, they provide legal insurance for their roofing services. If your roof undergoes any damage or requires replacement, you can file an insurance claim, since their insurance should cover severe damages and property loss. The insurance covers all workplace injuries, roof damage, property damage, and installation issues.
You should verify all the clauses of the insurance when hiring local roofing contractors. Make sure their insurance covers accidental property damage and workplace injuries during a roofing installation or repair project.
#3 Local Roofers Maintain Affordability Of Their Services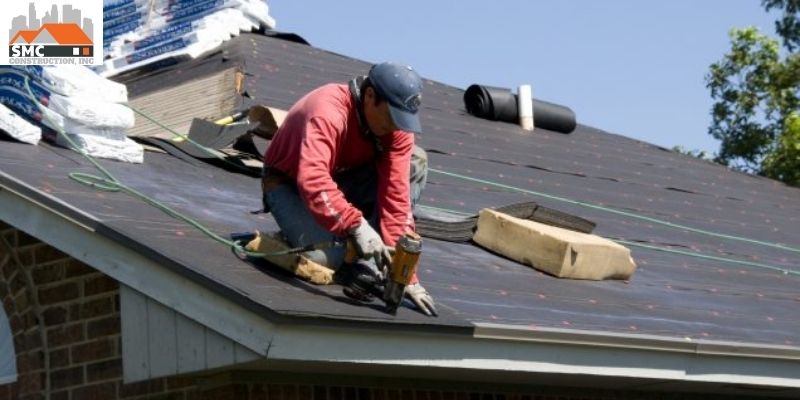 Unprofessional roofing contractors will try to grab money from you. They will not provide high-quality services, but they will charge exorbitant prices for them. In the end, you will feel cheated. You should not have any such experience with local roofing contractors. They will support you in the process of roofing installation and repair. Moreover, they will keep the charges of their services within your budget.
#4 You Will Get An Effective Communication Experience
With some roofers, you can have a communication gap. This gap can lead to complications during the roof installation process, repair work, or insurance issues. They will not communicate crucial facts or details with you. It may also happen that you are not aware of the progress of the roofing work. Local roofing contractors, however, are better at communication. They will provide you with all the details of their work and keep you in the loop. Moreover, you will feel comfortable while talking to them. They will boost your confidence and make you feel you can rely on them. Since they work in the community, they have a reputation to uphold, so they know that good communication is essential in order to stay in business.
#5 Accessibility Of The Roofing Contractors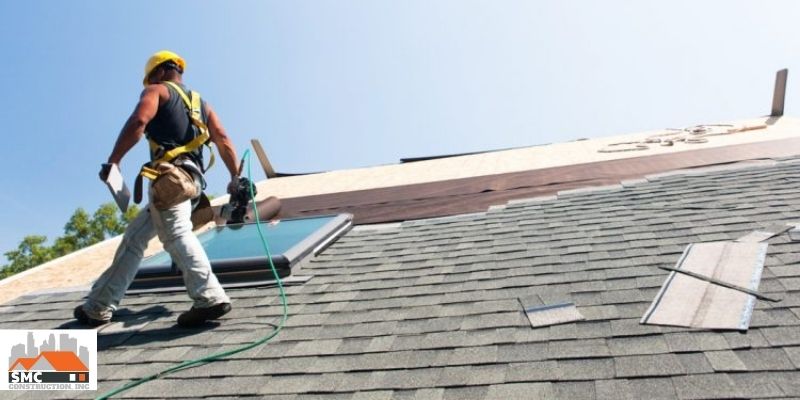 When you work with a local roofer, it should be simple and convenient rather than cold and corporate. It's fairly easy to contact local roofers, and you can even reach out to previous clients in the vicinity to get reviews of their work. Furthermore, you can consult with them even after the completion of their services. It's good that they're local because that makes them quite accessible.
Summary
Are you looking for a roofing contractor? If your house is in Spring Lake Park, MN, or close by, consider calling SMC Construction to do your roof work. As a local contractor, SMC Construction handles roof repairs and replacements, following codes, rules, and regulations and offering affordable prices. Call SMC Construction of Spring Lake Park, MN, at 763-400-0251 to schedule an inspection and/or discuss your roofing needs.