A bathroom renovation or remodeling project involves more than just changing out the room's fixtures. It typically entails changing the design layout, moving existing fixtures and/or installing significant new amenities such as a tub, sauna, steam room, walk-in shower or skylights. The majority of bathroom renovation jobs often involve some kind of enlargement. To accommodate the new layout design, walls and closets are removed and rearranged.
Why Is Bathroom Remodeling Essential?
People choose to remodel their bathrooms for many reasons. When a bathroom looks dingy or outdated, it's time for something new. A remodeled bathroom becomes more functional. It can reduce utility bills while also boosting the overall worth/selling price of a house!
What Is The Onyx Collection?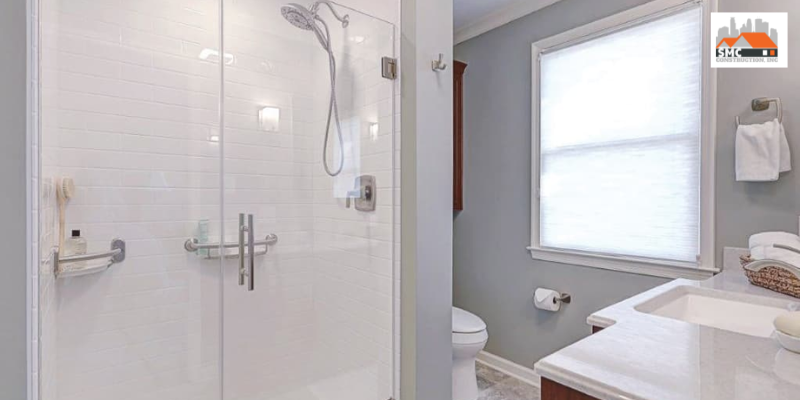 For your bathroom renovation needs, The Onyx Collection makes shower pans, shower foundations, toilets, bathtub enclosures, fireplace hearths, countertops, seats, impressive trims and other shower components to your specifications in virtually any size, shape and color. Selected distributors are located throughout the continental United States.
Why Should You Remodel Your Bathroom With The Onyx Collection?
Besides seamlessly integrating into smart homes, one of the top advantages of an onyx shower is that it is environmentally friendly. What are some other good things about onyx? Here are some benefits…
#1 Quick And Easy Heating
Onyx contains tens of thousands of microscopic holes that allow it to collect solar energy during the day and then release it gradually at night. Although it doesn't heat water as quickly as a standard water heater, there are benefits for the environment and your family's financial situation.
#2 Offer Sustainable Choices To Homeowners
Onyx showers emit pure steam once they have been heated up, unlike other materials that may release harmful toxins when burned or recycled. One obvious benefit of the onyx shower system is that they are safe for you and your children as well as the environment.
#3 Onyx Bathroom Accessories Are Highly Durable
Ceramic tiles should be replaced generally every ten years, but onyx showers' advantages in terms of unique design and building mean that they may endure up to thirty years! Decide to purchase an onyx system for yourself now– in terms of cleanliness and enjoyment for your family, it will pay off tenfold.
#4 Easy To Use And Maintain
There's no more waiting around with an onyx shower– simply switch it on, set the temperature to the ideal level of both comfort and coolness, enter and enjoy the benefits of cleaning. It's easy to use and maintain.
#5 Wide Selections For Finishing And A Variety Of Hues
With its swirling patterns and vivid veining, onyx is a gorgeous stone for your bathroom. Onyx cannot be compared to other natural stones like quartzite or granite. While both stones are robust, onyx has the benefit of being both strong and beautiful.
Onyx is available in a range of colors, including light or pastel shades. Onyx comes in a variety of hues, such as turquoise, greenish, yellow and red. There are also more neutral tones available.
Summary: 
Want a luxurious look for your bathroom? Add onyx to it! For more information, call SMC Construction of Spring Lake Park, MN, at 763-400-0251.