With new paint colors, you can quickly spruce up your home's exterior. You can choose to use any color for the private interior of your home. However, this is not the case outside your home. Everybody sees the exterior of your home, so you must consider some components before selecting a color (or colors) for it.
Tips For Selecting The Right Colors For Your Home's Exterior
Refreshing the look of your home can increase its value and enhance its curb appeal. Paint colors for exterior parts of your home can be used to complement nature, emphasize architectural features or make a bold statement in your neighborhood.
There are simple tips to help you select the right colors. Here are some of them…
1- Read the neighborhood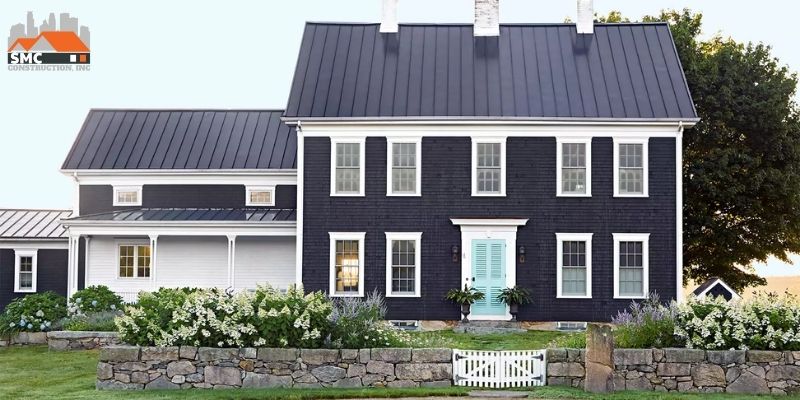 You should read your neighborhood before selecting a color for your home's exterior. To get a sense of the popular color in your neighborhood, take a walk around. A pink-colored house might be perfect for an old Victorian home or a beach town, but it may look out of place in a suburban setting. You may love a bold, bright color, but your neighbors might hate it. As a result, ensure that the colors you are considering for the exterior of your home fit into the feel and the overall look of your current neighborhood.
2- Use color visualizers
There are many leading paint manufacturers with easy-to-use, fantastic visualizer tools on their websites. These tools offer a great way for you to test out combinations and ideas with the colors you are considering. This will help you in picking the right color before purchasing any samples.
With their visualizer tools, selecting one of their exterior pictures is great for color combinations. You can also upload a picture of your home's exterior for a more customized experience. Whichever way, playing with the visualizer tools will help you rule out certain colors. It will also help you narrow your focus, which will ensure that you select the right colors.
3- Know your lighting and undertones
Knowing the details of your lighting and undertones will help you select the right colors for the exterior of your home. Some specific lighting can bring out the undertones in paint colors, especially for whites, beiges and grays.
The direction your home faces should also be put into consideration. This is because the warm late afternoon light from the west can amplify orange, yellow, pink or red undertones. Light from the north is cool and can amplify purple and blue undertones. These effects can be neutralized by choosing warmer colors for homes facing the north and cooler or more neutral colors for homes facing the west.
Knowing and understanding your exterior's lighting conditions can help you select the right paint color. The final color you choose should have the right undertones.
4- Exterior paint colors look brighter and lighter
The appearance of color will differ inside and outside your home. The paint color of your home's exterior will look significantly light in the sun. In most cases, exterior paint colors appear up to 1 to 2 shades lighter when used on the house (compared to how they'd look inside).
It is recommended that you do not pick paint colors that are too light. This is because light colors can be blinding to people passing by!
Knowing that exterior colors look lighter and brighter will help you choose the right one for your home's exterior.
5- Try the samples on your home
Painting the exterior of your home is not usually cheap, especially when done by professionals. As a result, you must choose the right paint color to avoid making a mistake that may end up requiring a redo. Trying out samples of the colors on the exterior of your home is one way to ensure that you select the best paint colors. This will allow you to test how your home will look in different lighting. It will also give you an idea of how it will look at different times of the day.
Popular Colors For Home Exteriors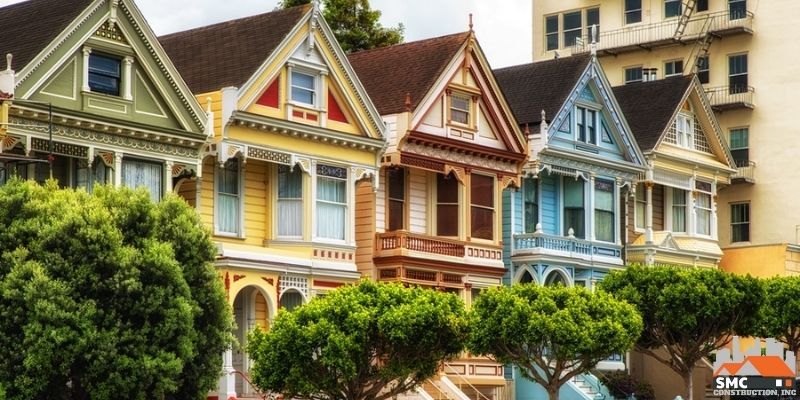 There are different colors to consider for the exterior of your home. Popular colors for home exteriors include gray, white, pink, red and yellow.
Below are some colors to consider for the exterior of your home…
White: A classic white house can never look out of place. The color white is an     all-round favorite because of the various options such as airy, light and neutral.
Blue: The color blue is a perennial favorite. It is an excellent choice when considering the color of your home's exterior. Fortunately this paint color is readily available, too.
Gray: The color gray is an option that works well with almost every style of home.
Green: The color green can be used in almost any location. Some prominent places for its use may include dark green mountain houses or light green beach houses.
Yellow: The color yellow is an attractive choice for many homeowners because it is bold, happy and bright. It tends to look best in houses located in the tropics, as well as on traditional-style homes.
Pink: For homes in the tropics and coastal areas, the color pink is a favorite. It is a popular exterior home color for Mediterranean-style houses as well.
Red: The color red never goes out of style, from historic colonial homes to farmhouse-style homes. It is certain to look good on almost every home. Moreover, red is an attention-grabbing color.
Black: More homeowners are choosing to paint their houses black these days. Black is a stylish, dark and unexpected color that is good for those wanting to add a dramatic flair to their home.
Conclusion
The right paint color for the exterior of your home can change its look. However, the decision of picking the color can be overwhelming and terrifying to many homeowners. There are many colors to pick from, and you should consider many factors to pick the right one. Need help? Call SMC Construction of Spring Lake Park, Minnesota, at 763-400-0251 to discuss your ideas on paint colors for your home's exterior.