Deciding to remodel your bathroom is a huge decision. You want your investment of time, money and effort to produce a stunning, useful environment that will serve your requirements for many years to come. You could find the bathroom remodeling solution in The Onyx Collection.
What do you mean by Onyx?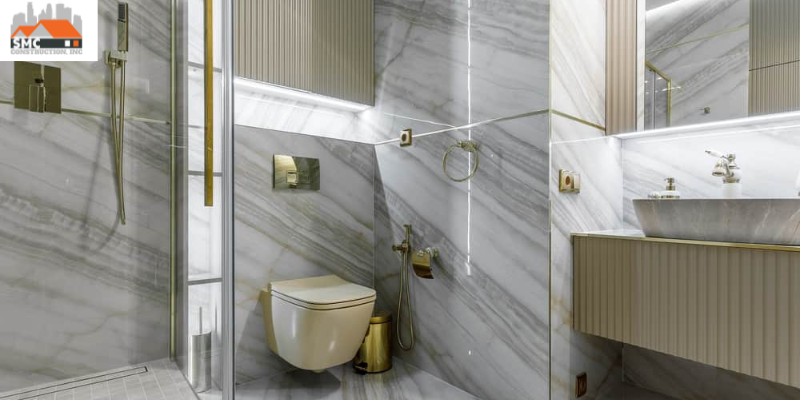 A solid surface-based substance called onyx was created exclusively for use in the bathroom. The product is comparable to Corian, but onyx has a proprietary mix that enables it to perform admirably against hard water in locations where this can be a frequent issue for bathroom surfaces. Shower walls, vanity tops and shower pans may all be made with onyx.
Onyx offers high quality bathroom remodeling options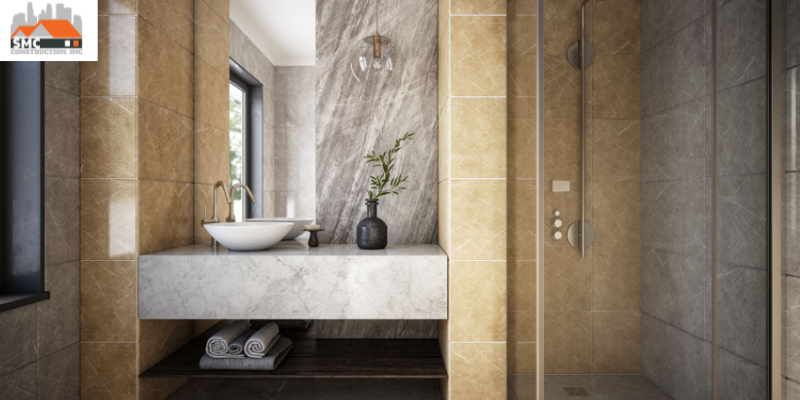 Products made on solid surfaces are not all created equal. Alumina trihydrate, which is also utilized in plastic for automobiles and roofing materials, is the major component of The Onyx Collection. The other main component is a unique, flexible and long-lasting formaldehyde-free polymer resin. Solid surface goods have a stone-like appearance and feel because they are cast in a cultured marble mold.
The vast product ranges offered by The Onyx Collection include both conventional and bespoke alternatives. With many unique choices available, pick from more than 70+ conventional shower component pans, door frames and wall panels. Vanity tops for bathroom sinks are available in countless sizes and designs. You may select from a wide variety of bathtubs, enclosures, decks, trim and accessories, all of which come in a huge selection of colors, textures and matte or gloss finishes. With so many options, you can be sure to design a unique bathroom that completely suits your requirements!
The Onyx Collection's products are long-lasting. They come with a lifetime warranty. If a product malfunctions, the maker will either replace it without charge or give you a refund. You may rest easy knowing that your shower, tub borders, toilet and other bathroom equipment will last for a long time.
Why is Onyx special?
#1 Elimination of tile grout lines
Grout lines from tiles are eliminated with solid surface bathroom goods. Even though these textured molds might provide the look of tiles, you still get to enjoy a cleaner, more hygienic bathroom with less frequent washing and scrubbing.
#2 Ease of cleaning and scrubbing bathroom surfaces
The Onyx Collection goods may be cleaned using non-abrasive household cleaners without damaging them.
After each cleaning, the manufacturer advises using a protective or polishing substance. Any accumulated hard water deposits can be removed using white vinegar or non-abrasive dish soap.
#3 Bathroom design flexibility
Your bathroom remodeling project comes together with the appropriate finishing touches. Beautiful floorboards, towel hooks, toilet tissue dispensers, robe racks and other coordinating accents give the room a coordinated look from floor to ceiling.
#4 Onyx remodelling offers quick and easy installation
Solid surface bathroom items install more quickly than you would imagine because there is no need to install individual tiles. Depending on the size and scope of your remodeling project, you might be able to do it in only one or two days!
Summary:
Onyx is one of the most adaptable stones used in construction because of the features that make it resistant to temperature, frost, fire, chemicals and corrosion, which means that there's very little risk that anything will happen to it if you use this material for your bathroom remodeling project.
To learn more about the advantages of The Onyx Collection or to arrange a meeting with professionals in bathroom design, please call SMC Construction of Spring Lake Park, Minnesota, at 763-400-0251.