When it comes to bathroom remodeling, the choices you make can greatly impact the look, feel and functionality of your space. One of the most popular options on the market today is The Onyx Collection, a leading provider of bathroom remodeling products and accessories.
If you're looking for a comprehensive solution to transforming your bathroom from drab to fab, one that covers everything from shower curtains and rods to soap dishes and dispensers, then The Onyx Collection may be a great choice for you. The collection offers a wide range of high-quality products that are designed to match their natural stone and solid surface products and enhance the look and functionality of your bathroom.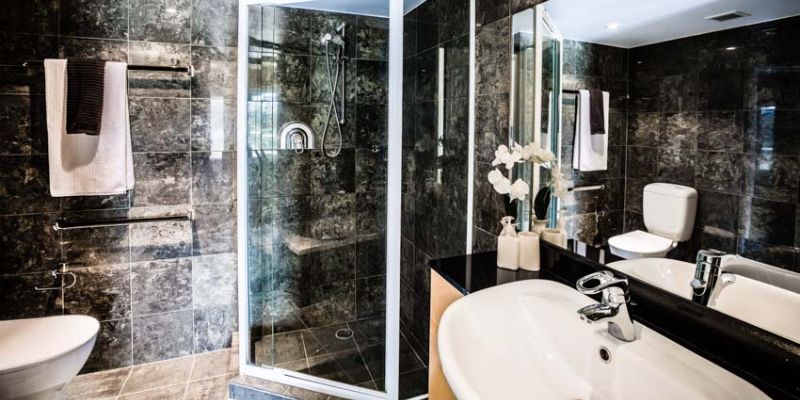 Additionally, The Onyx Collection offers a number of luxurious options like steam shower systems, body sprays and benches, which can help turn your bathroom into a spa-like oasis. These features can make your bathroom a place of relaxation and rejuvenation– perfect for unwinding after a long day.
If safety is a concern, The Onyx Collection also offers practical and functional items like grab bars and drain covers. These products are designed to match their natural stone and solid surface products, ensuring a cohesive look in your bathroom while also providing added safety and peace of mind.
The Onyx Collection is known for its high-quality products, made from durable materials that will last for years to come.
Summary:
Whether you're looking for a comprehensive solution that covers all your bathroom remodeling needs or just looking for a few high-quality accessories to upgrade your space, The Onyx Collection has something to offer. Ultimately, the choice to have The Onyx Collection in your bathroom will depend on your specific needs, preferences and budget. If you're ready to transform your bathroom, SMC Construction can help you pick out Onyx products for your bathroom remodeling project; Call 763-400-0251 for more info.