Remodeling your home's main bathroom is a big decision. Maybe it's time for an Onyx shower?
The Onyx Collection could be the solution you're looking for to transform your outdated bathroom.
The Onyx Collection, founded in 1985, is a prominent maker of solid surface bathroom goods. This brand's solutions have been meticulously developed over the last three decades to enhance performance and lifespan.
How Can An Onyx Shower Make Your Bathroom Luxurious?
Onyx is the trendy stone right now since it cleanses the air and absorbs harmful energy. The structure of white onyx is covered in waves that resemble watercolors.
Onyx is a highly desirable stone among design professionals of luxury hotel and accommodation projects for use in interiors, bathrooms, dining rooms, countertops and showers because it conveys one of the most elegant and stylish effects to be found anywhere in nature. The textural quality and luminescence is amazing!
White onyx is a rare, transparent stone with vein patterns. The stone gives off a crystalline appearance. The surface shimmers with the natural light that falls on it throughout the day. At night, the unusual design of the backlit onyx stone offers a compelling look while lighting the room.
Here are several reasons to replace your old bathroom finishes with high-end Onyx Collection items…
#1 Superior Quality Construction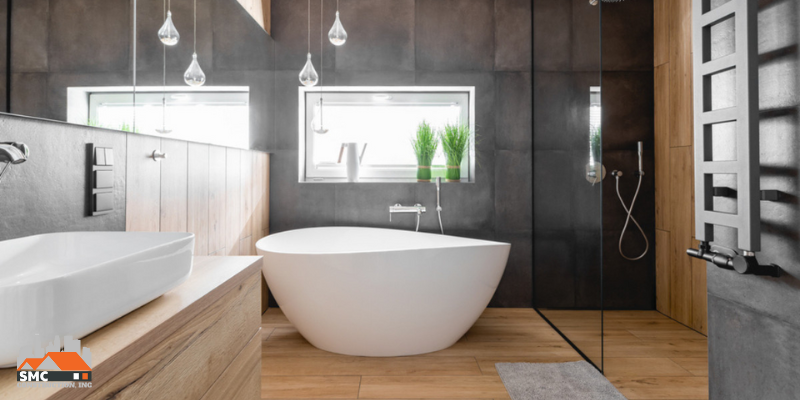 Not all solid surface items are made equal. Alumina trihydrate is the primary element in the Onyx Collection. A unique formaldehyde-free polymer resin intended for flexibility and durability is another component. Solid surface goods are created by casting them in a cultured marble mold, giving them a stone-like appearance and feel.
#2 A Wide Range Of Products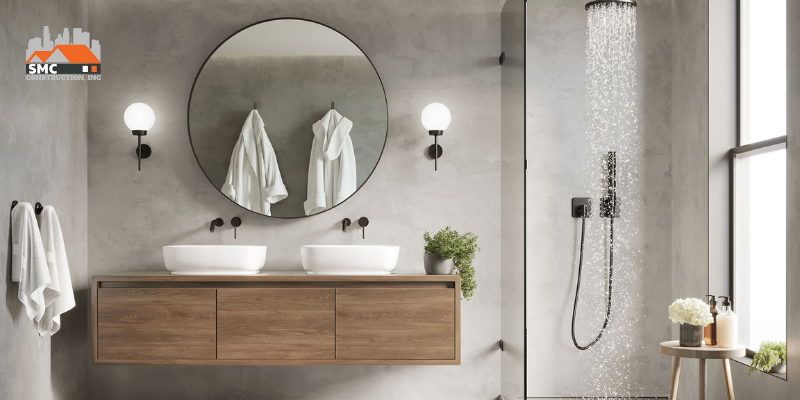 The Onyx Collection's vast product ranges include basic and bespoke choices.
Choose from over 70 fundamental shower base pans, shower doors, wall panels and an infinite number of custom alternatives.
Vanity tops for bathroom sinks come in a variety of shapes and sizes. Additionally, you may choose from a large selection of tub surrounds, trim, decks and accessories in a wide range of hues, textures and finishes, including matte and glossy.
With so many options, you may create a one-of-a-kind bathroom that matches your demands without the need to compromise your desires.
#3 Lifetime Warranty
The Onyx Collection's products are durable and long-lasting. They are, in fact, guaranteed for life. If a product fails, the maker will either replace it or refund the purchase price. The warranty provides you confidence that your shower, tub surround and other bathroom equipment will last.
#4 No Grout
Tile grout lines get eliminated with solid surface bathroom goods. Textured molds can give the look of tile, but you still get a more elegant, hygienic bathroom with less washing and scrubbing.
#5 Design Consistency
Your bathroom remodeling project comes together with suitable finishing touches. Beautiful baseboards, robe hooks, toilet paper holders, towel bars and other coordinating accents give the room a coordinated look from floor to ceiling.
#6 Accessibility-related Goods
The Onyx Collection might be helpful if you require grab bars, slip-resistant base pans, shower benches and other features to maintain bathroom safety. 
#7 Rapid Delivery
Once you place the order, expect a speedy turnaround time. Just keep in mind that bespoke goods may have longer waiting periods.
#8 Installation Simplicity
Solid surface bathroom items install more quickly than you would imagine because there is no need to install individual tiles. Depending on the size of your remodeling project, you might be able to do it in only one or two days.
#9 Customer Support
Both the producer and your installer are accessible to address any questions or issues you may have regarding your Onyx Collection items.
Summary:
Call SMC Construction or contact us online for more information about the Onyx Collection or to book a consultation with bathroom design specialists. We have over 35 years of expertise in making our clients' homes more beautiful, helpful and efficient. SMC Construction is located in Spring Lake Park, MN, and the phone number is 763-400-0251.