A home inspection is one of the most integral steps that can help you maintain the structural integrity of your house. A home inspection is crucial because it examines and identifies the actual condition of the house. It makes you aware of any component that needs repair or replacement. A home inspection is also beneficial if you want to buy a house or sell it. Most often, you may come across people who opt for home inspection during spring or summer. That said, it's recommended that you opt for a home inspection during the winter months.
Why is it a good idea to have a home inspection done in the winter?
#1 The Availability Of Contractors

Most people prefer to opt for a home inspection during the spring or summer months. However, due to excessive demand, the availability of contractors is a bit challenging during those times. But in winter you don't have to face such issues. The home inspection contractors are less busy during the winter, so they're likely available to inspect your home quickly.
#2 Winter Can Cause Significant Damage To The Property
Winter weather is quite harsh and can cause damage to gutters, pipes, roofs, siding, windows, and even the foundation of some houses. There is always a threat of damage to the structural integrity of the house during the winter. Thawing of ice may cause damage to the exterior components of a residential property. With a winter home inspection, it becomes easy to understand the current condition of your house. As soon as you get to know issues after a home inspection, you can take measures to repair them. Therefore, you should consider getting a home inspection during winter.
#3 Winter Is A Good Time To Observe Things
Winter is considered the best time for a home inspection because it is easier to inspect for drafts and see how the heating system is doing. Inspectors can identify cold spots, water stains, broken windows, broken seals, and less-than-ideal weather strips. Furthermore, the professional inspector can check the insulation of the house as well as its ventilation, keeping moisture under control.
#4 Home Inspection Will Provide Protection To The Roof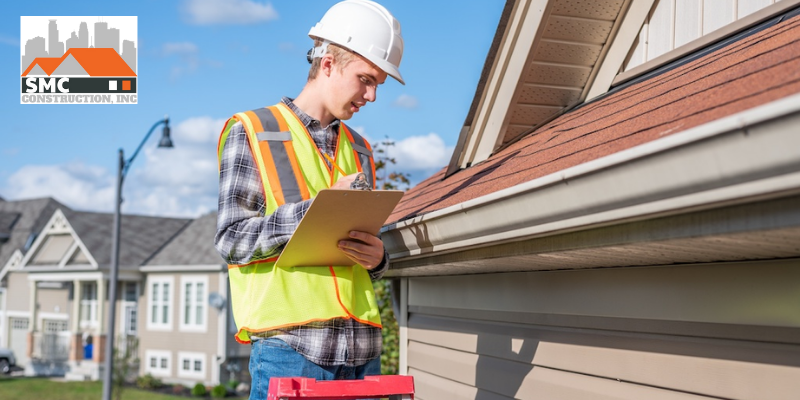 Apart from siding, the roof of the house is yet another crucial component that has to endure the devastating winter climate. The roof has to bear the pressures of strong winds, snowfall, and winter storms. If the roof is not in good condition, it will have a negative impact on the house. The shingles can go missing, gutters and downspouts can break, and the flashing may break, etc. If you want to avoid extensive damages to the roof, consider a home inspection during winter.
#5 You Can Get The Home Inspection Done At Affordable Rates
It's not unusual for inspectors to offer good deals during the winter months since their workload is less busy than other times of the year. This means that professionals can provide you with high-quality services at affordable rates.
Summary:
Home inspection is a smart way to find out about the actual condition of your house and improve its efficiency. You can reach out to the professional staff of SMC Construction to inspect your home. They will inspect your house and prepare a detailed report of it. Once all the issues have been identified, the experts will provide guidance regarding required repairs or replacements. Call 763-300-5519 for more information.